Men's Sneakers
Guide
Directory and Information Regarding Men's Sneakers presented by Apparel Search
Men's Footwear Men's Clothes Athletic Shoes Men's Shoes Men's Shoes Guide Clothes Fashion Fashion News Fashion Designers Popular Brands Shopping For Shoes
Welcome to the worlds greatest guide to Men's Sneakers.. Are you actually looking to learn more about men's sneakers? Well, we certainly hope that you are because you are actually now on our men's sneaker page. In this area of the Apparel Search directory, you will find all sorts of interesting information regarding sneakers for men.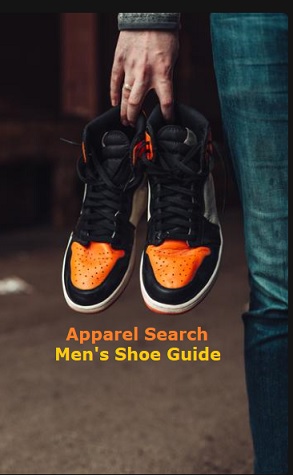 Wow, this is a great category to discuss. Cleary sneakers are a huge part of the men's footwear and fashion industry. We could probably discuss this topic for hours. Think about all the sneaker brands, stores, and fans. Where do we start? OK, let's first give a rather simple definition of the term. Sneakers are shoes primarily designed for sports or other forms of physical exercise. Sneakers have evolved to be used for casual everyday activities and are often worn for aesthetics in addition to function (meaning people care about how they look as well as function). The term generally describes a type of footwear with a flexible sole made of rubber or synthetic material and an upper part made of leather or synthetic materials. Examples of such shoes include athletic footwear such as: basketball shoes, tennis shoes, cross trainers and other shoes worn for specific sports. Learn about sneakers in our fashion influence section.
Sneakers go by several different names which include athletic shoes, tennis shoes, runners, takkies, or trainers, etc. The British English equivalent of "sneaker" in its modern form is "trainer".
Sneakers come in various colors, shapes and sizes. Here are a few of the primary models:
High-tops cover the ankle.
Low-tops or oxfords do not cover the ankle.
Mid-cut sneakers are in-between high-tops and low-tops.
Sneaker boots extend to the calf.
Slip-ons like low-tops do not cover the ankle and don't have laces.
Low-top CVO (Circular Vamp Oxford) like low-tops do not cover the ankle but unlike low-tops have a vamp in a circular form and typically 4 to 5 eyelets.
High-top CVO (Circular Vamp Oxford) like high-tops cover the ankle and also have a circular vamp.
Apparel Search is a leading guide to fashion, style, clothing, glam and all things relevant to apparel. We hope that you find this Men's Sneakers page to be helpful.
What ever style of sneaker you are wearing is in fashion this season.
Sneakers have become an important part of culture in the United States and around the world. Hip hop artists, rock 'n roll bands, sports athletes, and other famous people sign million dollar deals with major brands such as Nike, Under Armour, Adidas, Reebok, Puma, etc. to promote their shoe brands.
Popular men's sneaker brands with global popularity include: Adidas, Air Jordan, ASICS, Brooks, Converse, DC, Dunlop, Ethletic, Feiyue, Fila, Kappa, K-Swiss, Keds, Lescon, Merrell, Mizuno, New Balance, Nike, Onitsuka Tiger, PF Flyers, Pony, Pro-Keds, Puma, Reebok, Skechers, Umbro, Under Armour and Vans.
It is always a fabulous day to learn more about men's fashion. Learn about different types of shoes.
Popular shoe searches often include men's converse black sneaker, mens Nike air, mens grey sneakers, etc.
Men's Clothing Directory:
Thank you for taking the time to learn more about athletic shoes on Apparel Search.
Apparel Search Add Your Company Add Your Company Contact Us About Us Advertise News Letter Legal Help
Copyright © 1999-2021 Apparel Search Company. All Rights Reserved.