Welcome to the worlds greatest guide to Women's Camo Hats.
A hat is a shaped covering for the head worn for warmth, style, or as part of a uniform. Camo is for disguising oneself or simply for fashion. The primary purpose of camouflage is to make an object more difficult to see. When in the military or hunting, this is an important attribute of headwear. The blending into nature thing is not quit so important if you are simply wearing a camo print hat to look stylish.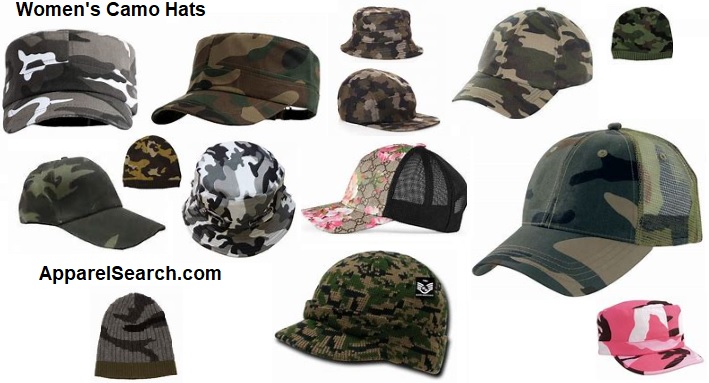 Are you looking for women's camo hunting hats? You don't actually have to wear them for hunting. By the way, you can check various specialty stores for handmade & vintage headwear as well.
What ever clothing you are wearing, is in fashion today for sure. If you wish to learn about more possibilities, you are welcome to browse the sections below.
If you want to be even more stylish, you should wear your favorite ladies style camo print hat.
Shop for brands such as Realtree or others.
You don't have to worry about hat head or bed head if you are still wearing your hat.

Return to the top of this women's camo hat guide page.