Are you looking for camouflage vests for women?
A vest is a close fitting garment worn on the upper body. It has no sleeves and typically ends near the wearers waist. There are many types of vests, made of a wide variety of materials. Camouflage is the use of any combination of materials, coloration, or illumination for concealment. The military and hunters use camo to conceal themselves for battle or the hunt. Ladies camo vests can also be worn simply as fashion pieces.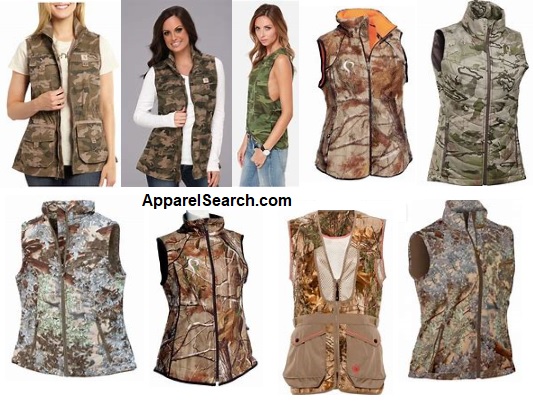 Learn about other types of camouflage clothing categories:
What ever you are wearing, is in fashion.
If you want to be even more stylish, you should wear your women's camouflage vests.

Return to the top of our women's camo vest page.
Thank you for using the Apparel Search website.