Apparel Search is a leading guide to fashion, style, clothing, glam and all things relevant to apparel. We hope that you find this Women's Lace-up Boots page to be helpful.
A shoe lace is a lace used for fastening footwear such as shoes or boots. They can be referenced as shoelace, shoestring, shoe string. The shoe lace is essentially a cord that is drawn through eyelets or around hooks in order to draw together two edges of the footwear so that they can be better secured.
A women's boot is a sturdy item of footwear covering the foot, the ankle, and sometimes the leg below the knee. Lace-up boots are boots with shoe laces.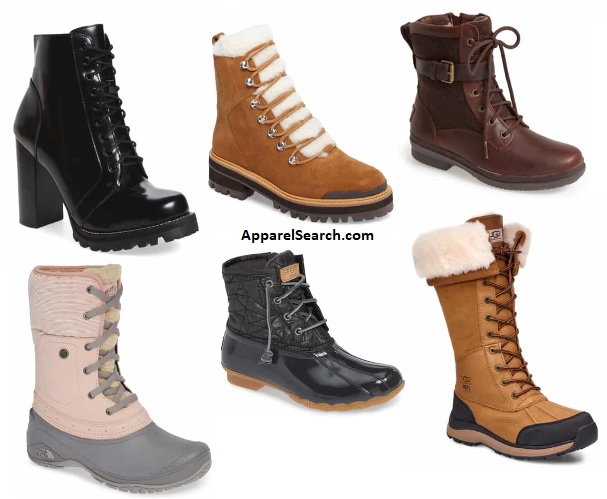 FYI, the aglet or aiglet is the metal or plastic sheath over the end (tip) of a shoelace.
When you are done researching women's lace up boots, you may want to learn about the following footwear categories as well.
What ever type of boot you are wearing, is in fashion. If you want to be even more stylish, you should wear your favorite ladies lace-up boots. Lace up boots with different heel options help ensure that your feet match your desired level of comfort and mood for any occasion. The right pair of women's lace up boots will instantly upgrade your wardrobe, elevating a plain look to a one that turns heads from the streets to the office to happy hour.

Have you seen our Fashion Designer Directory section?