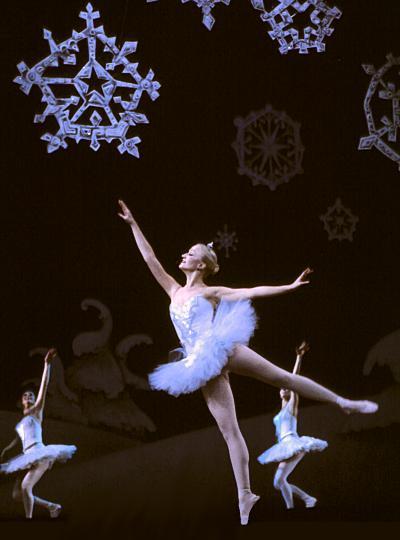 A
Ballet Tutu
is a
skirt
worn as a
costume
in a ballet performance, often with attached bodice. It might be single layer, hanging down, or multiple layers starched and strutting out.
Tutus are often wrap around skirts, fastened in the waist by ribbons sewn in its waist. They may also be attached to leotards, usually long armed.
There are several types of ballet tutu:
Romantic Tutu: three quarter length bell shaped skirt made of tulle with a fitted bodice and cap sleeves. The romantic tutu is free flowing to emphasise lightness and ethereal quality of the romantic ballets.
Classical Tutu (bell): A short, stiff tulle skirt with a slight bell shape and fitted bodice. It extends outwards from the hips and uses a wired hoop.
Classical Tutu (plate): A short, stiff tulle skirt that extends outwards (from the hips), and has a fitted bodice. The pancake design has wire spokes to keep the material stiff where as the powder puff design uses wire hoops.
Balanchine/karinska Tutu: similar to the bell and powder puff - plate tutu with the exception that no hoops are used and with fewer layers of netting. The skirt is loosely tacked to give a softer, fuller appearance.
Shop for tutus at Amazon.