New Era Cap Company Inc.™, is one of the largest and fastest growing headwear manufacturer in the United States. New Era Cap Co. has an 88-year-old tradition of creating quality products that transcend time, culture, sport and fashion. Although New Era® is rooted in sports heritage as the official on-field cap of Major League Baseball, they have evolved into a brand that can be seen on the runways of Paris during Fashion Week and in hundreds of music videos on MTV. New Era is seen as an iconic brand that celebrities, entertainers, musicians and athletes are seen wearing today.
Founded in 1920, New Era Cap Company, Inc., the leading headwear manufacturer and creator of New Era Apparel, brings to market products such as hats and apparel. Producing more than 35 million caps per year, New Era is the exclusive manufacturer and marketer of the official on-field cap worn by every Major League Baseball team and their Minor League affiliates and maintaining agreements with other licensed entities. On the street, New Era is known as the Originator of the True Fitted for its signature cap style, the 59FIFTY. The Company is headquartered in Buffalo, New York and operates facilities in Alabama, Canada, Europe, Japan and Hong Kong. New Era Cap is a Participating Company (PC) of the Fair Labor Association.
Headquarters New Era Cap Company, Inc. 160 Delaware Avenue Buffalo, New York 14202 Toll Free: 1-877-NEC-5950 Telephone: 716-604-9000 Facsimile: 716-604-9299
Action Sports Division New Era Action Sports Office 9842 Research Drive Irvine, California 92618 Toll Free: 1-877-215-2748 Facsimile: 949-341-0486
Apparel Division New Era Europe Ltd. Building H3, Westcott Venture Park Westcott, Aylesbury, Bucks HP18 0XB United Kingdom Telephone: +44 (0) 1296-655166 Facsimile: +44 (0) 1296-653130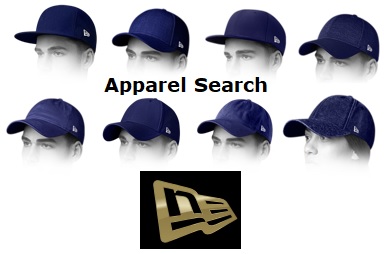 Learn about other fashion companies.