Kendall Jenner tweeted adorable photos of her nephew, Mason Disick, yesterday. Mason was playing in the park with his friend, who was sporting her Junk Food Have A Golden Day Tee ($32). Kendall teased, "LOL Masons picking up chicks already!" and posted an artful collage of the duo.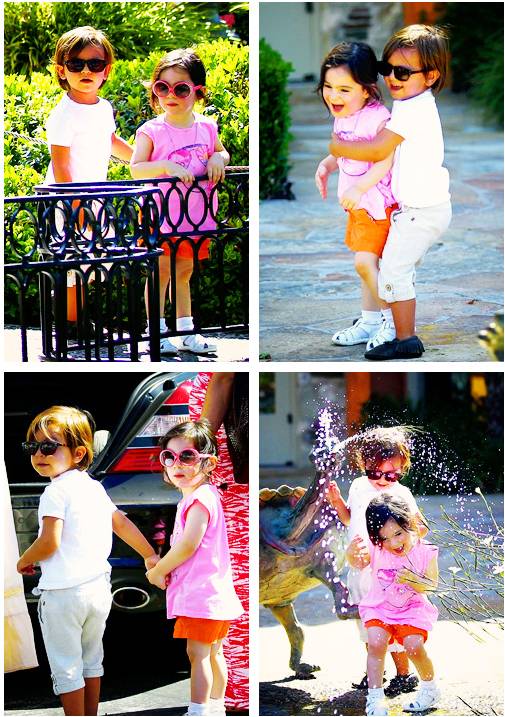 Get this collage using diptic; the smart phone photo app; http://dipticapp.com
By the way, if you enjoy children's fashion, you may also want to check out Zuma Stefani. Zuma is another child related to a celeb.

Who is Kendall Jenner?
Read more fashion news articles from 2012: January 2012 Fashion Articles
Read more fashion industry news archive from 2011: 2011 Archive Fashion Articles
Read more fashion articles from 2010: 2010 Archive Fashion Articles
Read more fashion articles from 2009: 2009 Archive Fashion Articles