So have you thought about your holiday shopping yet? If you are among the 75% of those who wait to do their shopping within the last month before the holidays because you are counting on taking advantage of the last minute markdowns that result in great savings, you may want to re-think your shopping strategy this year. The speculation out there is that the last minute deep discounts we have previously seen in the last weeks of the holiday shopping seasons may not materialize this year. Reduced sales have caused retailers to carry less inventory these days so there are fewer items to sell which will result in less merchandise left to be discounted. In this scenario, it seems that retailers would actually risk selling out of some items rather than have a lot of inventory left that has to be drastically discounted. Therefore holding out for those deep discounts could backfire and if you wait too long to buy, you may be out of luck.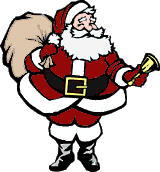 Retailers have been scaling back their inventories for a while now but the anticipation is that it will really be noticeable this holiday season. In fact, the National Retail Federation which tracks imports states that import volumes are at their lowest levels since 2002. October is generally the heaviest import month as retailers are stocking up for the holiday shopping season but this years import volume for October is projected to decline 18% over last year. So will this news motivate you to get out there and do your holiday shopping early this year or will you still hold out for those late in the season discounts?
Written by BML 92409
◊ Women's Clothing Holiday Sales
◊ Holiday Clothing Sales Guide Men's Fashion
Check out our new clothing guide.