What is a bridal gown? Same as a wedding gown.
A bridal gown or wedding dress is the clothing worn by a bride during a wedding ceremony. The color, style and ceremonial importance of the gown can depend on the religion and culture of the wedding participants.
In the United States, the most popular color for a bridal gown is white.
In Western cultures, brides often choose white wedding dress, which was made popular by Queen Victoria in the 19th century. In eastern cultures, brides often choose red to symbolize auspiciousness.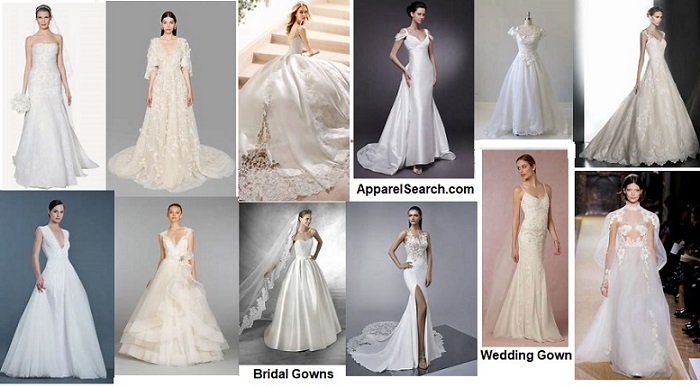 Learn more about bridal gowns in our clothing definitions section.
A wedding day has more fabulous fashion than just the brides amazing bridal gown. Visit our bridal dress page to learn more.
You may find the bridal gown blog posts to be of interest to you.
If you want to be even more stylish, you should wear your Bridal Gowns.

Thank you for using the Apparel Search website.