A shirt is a garment for the upper body made of cotton or a similar fabric, with a collar, sleeves, and buttons down the front. Their are obviously numerous different styles of shirts. Tops are made in a wide variety of styles, colors, and fabrics. One of the many fabric options is cotton woven madras.
Learn about different shirt styles.
Madras is a lightweight cotton fabric with typically patterned texture and plaid design, used primarily for summer clothing such as shirts, pants, shorts, dresses, and jackets. The fabric takes its name from the former name of the city of Chennai in India. Madras today is available as plaid patterns in regular cotton, seersucker and as patchwork madras, meaning cutting several madras plaid fabrics into squares or rectangles and sewing them back together to form a mixed pattern of various plaids.
Cotton soft white fibrous substance that surrounds the seeds of a tropical and subtropical plant and is used as textile fiber and thread for sewing. The cotton fiber can be woven into madras fabric. Cotton is the fiber of choice for many reasons. If you would like to learn more about cotton you can read the benefits of cotton on the Fashion Blog.
Explore the internet or your favorite shops for thousands of handmade, vintage, and one-of-a-kind madras shirts. If you buy patchwork madras it will often be one of a kind.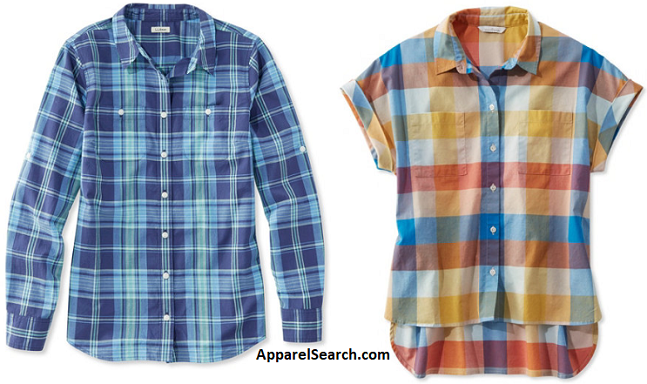 You may find the following sections of our site to be of interest. Never stop exploring fashion.