Welcome to our guide to trendy handbags. Are you actually looking to learn more abuot patchwork style handbags? Well, we hope you are because the reality is that you have found our page on the topic.
As you probably already understand their are many different handbag styles in the market. One of the many handbag style options would be a patchwork version.
Patchwork is a form of needlework that involves sewing together pieces of fabric, leather or other material into a larger design.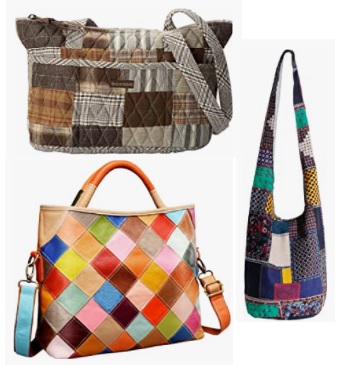 Learn more about handbags in our fashion influence section.
Learn about women's designer handbags.
Apparel Search is a leading guide to fashion, style, clothing, glam and all things relevant to apparel. We hope that you find this patchwork handbag page to be helpful.
If you want to be even more stylish, you should carry your favorite patchwork handbags.
You may find the following to be of interest:
Have you seen our Fashion Designer Directory section? It is always a good time to view designer handbags.