Welcome to the worlds greatest guide to Women's Round Toe Shoes. Are you actually looking for round toe shoes for women's? Well, we hope you are because the reality is that you have found our page on the subject.
Round-toe shoes have a slightly rounded front and are designed in many style varieties, including high-heeled shoes, athletic shoes, and boots, etc.
The women's round toe shoes are arguably more comfortable than pointy toe shoes. Typically, they offer more room for the toes.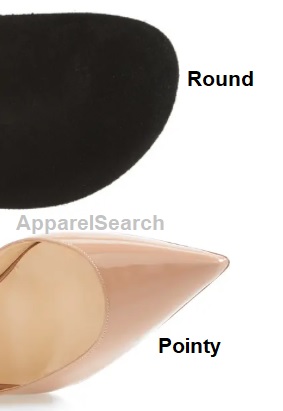 If you are concerned about style, keep in mind that you can be both trendy AND comfortable.
Shop for trendy round toe shoes at shoe stores & fashion boutiques.
Nordstrom
Bloomingdales
Dillard's
Macy's
If you do not like wearing shoes with a rounded toe section, you may wish to try the Women's pointed toe shoe section or the Women's square toe shoes section.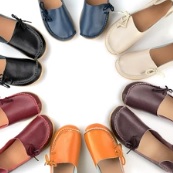 You might have interest in following footwear categories.
Apparel Search is a leading guide to fashion, style, clothing, glam and all things relevant to apparel. We hope that you find this Women's Round Toe Shoes page to be helpful.
What ever you are wearing, is in fashion.
If you want to be even more stylish, you should wear your favorite Women's Round Toe Shoes.

You will probably find the following sections of our site to be of interest.
Clothes Fashion Clothing Retail Stores
Clothes Shopping Fashion News Fashion Designers
Popular Brands Apparel Women's Clothing Stores
Women's Clothing Wholesalers Women's Fashion
Have you seen our Fashion Designer Directory section?
Directory of women's clothes: Women's Fashion Directory R