Computer-aided design (CAD) is the use of computer systems (or workstations) to aid in the creation, modification, analysis, or optimization of a design. CAD software is used to increase the productivity of the designer, improve the quality of design, improve communications through documentation, and to create a database for manufacturing. CAD design illustrators think creatively and use imagination to produce new ideas. They may have the talent to create fashion relevant images and designs by using the traditional hand skills of drawing and painting but they also use computer-aided design (CAD) packages to scan images and change size, colors and other elements.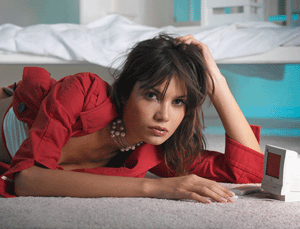 You may want to join to the fashion illustrators group on FIN.
You are welcome to discuss CAD Illustrations and how they pertain to the fashion industry at the Fashion Industry Network.
---
Design Principles, LLC : Design Principles, LLC is a full package apparel and accessories development and production solution to the Fashion Industry. They specialize in working with start-ups to medium size clothing and accessories brands for all markets and price points. Their joint team of apparel industry professionals encompasses over 50 years of working knowledge from brand development to manufacturing. They have built their reputation on accurate cost estimates, fast turnarounds and affordable production. Their full menu of services allows them to offer each client a customized package or one stop, all-in-one solution. They provide services of CAD illustrations, Clothing Line cost estimates ( obtain funding/ business Planning), Design concept sketches (colorized with fabric/trim samples), fabric/trim Sourcing, Garment Samples, Grading and Marker Making, Manufacturer Sourcing (Domestic/international), Merchandising, Pattern Making, Sales Representation, Small Run Production (no minimum – 100 pp style), Tech. Packs, Technical Drawings, Trend / Line illustration Boards, Website development (turn key, ecommerce), and Wardrobe Stylist ( TV and Film Production). Address : 1914 Cordova Road #107 FT. Lauderdale, FL 33316 Phone – (727) 488.8162 Fax – (954) 756.7325 E-mail : lance@thedesignprinciples.com Web address – www.thedesignprinciples.com Contact : Lance Gordon
Fashion Design Studio
Garment Sample Making
CAD Illustrations
Pattern Making
Fashion Topics of possible interest:
Helpful definitions and terminology:
Additional resources of possible interest:
Yes, we have even more suggestions. You may find the following to be of interest as well.
Design Agencies - Design Firms
Graphic Designers - Graphic Artists
Artist Links of Interest - Design Portals etc.
Window Design For Clothing Stores
Fashion Industry Job Descriptions
We hope that this page was helpful for you to learn more about CAD illustrators. Thank you for using the Apparel Search website.