In 1916, Keds created an American Classic: the first shoe with a soft rubber sole and coined the term "sneaker." This original sneaker, called "the Champion" has remained a style icon for over ninety years. Worn by Audrey Hepburn, Marilyn Monroe and Jackie O, and consistently celebrated by Vogue, Elle and Women's Wear Daily, Keds continues to attract fashion designers, stylists and top editors in the industry with their classic, authentic style. Today, a new generation has discovered the Keds brand, which is helping to inspire a collective spirit of new American style, youthful optimism, collaboration and togetherness.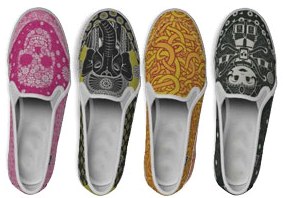 PRO-Keds, an icon of American sports. Born of backyards and pickup games, the distinctive PRO-Keds classic Royal is available in both canvas high and low tops, and features a distinctive red and blue power stripe on the midsole that is an original and unmistakable signature for PRO-Keds.
The Royal, a canvas PRO-Keds sneaker, graced the feet of numerous NBA stars in the 1970s, and ultimately attained cult status as the first real sneaker with style among the leaders of New York City's revolutionary cultural change. PRO-Keds are sought after by sneaker collectors around the world.
ML12079

Learn about more apparel retailers.