In light of the H&M ad campaign using digitally created model bodies, We would like to bring to your attention the efforts of Katie Halchishick, a former plus size model, who's Healthy is the New Skinny campaign works to combat the harm these industry ideals cause with an informative multi-media school assembly program that sheds light on body image issues that are plaguing young teenage women around the country.


Katie, once a plus size model signed to FORD, often maintained an unhealthy high weight to insure a successful, lucrative career. At times she was even forced to wear fat suits if her weight fluctuated under the plus size industry standard. When Katie made the personal choice to embrace a healthier, more natural weight, she soon discovered there was no market for natural looking models who were sized between 4 and 10. She decided immediately to change that. Thus Katie began Natural Model Management, an LA based modeling agency that champions using models with healthy physiques in the unrepresented "middle range" of sizes. At Natural Model Management, Katie works with the young models to embrace healthy body images for their individual body shape; never pushing for extremes, but instead supporting and nurturing each models goals.

Katie has started a powerful movement that includes efforts like the Healthy is the New Skinny website. An online haven for nurturing healthy mindsets, the HNS website includes posts, videos, and interactive message boards that focus on a more "natural" look at the fashion industry. From this campaign, branched the PUP (

perfectly UnPerfected

) Program (www.hnspup.com) with Dr. Hugo Schwyzer, a powerful multi-media workshop designed to transform how middle school and high school students think and feel about their bodies while stressing the importance of healthy lifestyle choices. Currently, the team is gearing up for a tour of Seattle and Los Angeles based schools in February and early spring, respectfully.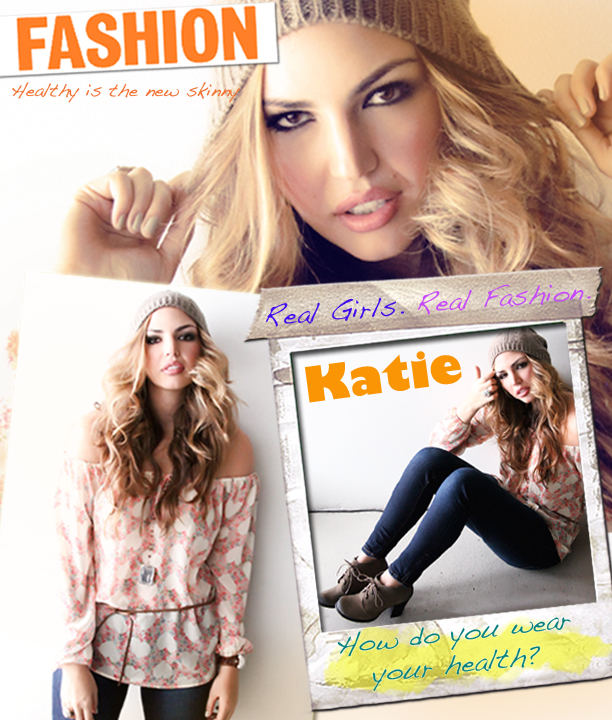 Here are a few more apparel news resources that you may enjoy.
Read more fashion news articles from 2012: January 2012 Fashion Articles, February 2012, March 2012, April 2012, May 2012
Read more fashion industry news archive from 2011: 2011 Archive Fashion Articles
Read more fashion articles from 2010: 2010 Archive Fashion Articles
Read more fashion articles from 2009: 2009 Archive Fashion Articles
You may have interest in reading the following:

Digital Junk Food Store
Lana Del Rey Wearing Junk Food
Willow Smith Wearing Junk Food
Zuma Rossdale Wearing Junk Food
You may also find the following links to be of assistance:

Fashion Jobs
You may also have interest in the fashion shopping articles.
We hope that you love celebrity fashion, brands, and trends as much as we do.
Here on Apparel Search you can learn more about fashion in many various ways. Certainly, one way is to read fashion news articles.

If you have suggestions on ways that we can improve this page, please do not hesitate to let us know.