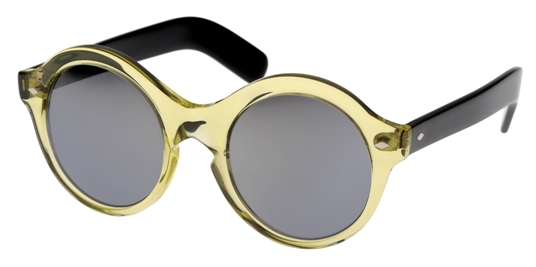 Luxury British eyewear label Cutler and Gross have teamed up with Italian heritage brand Pollini to create a "capsule" collection for the Spring/Summer 2012 collection
The collection of frames, designed by the Pollini's head of design Nicholas Kirkwood, is composed of four styles in classic and quintessential Pollini shades and shapes, from the quirky octagonal frame to the classic Cutler and Gross shape revisited in vivid pops of colour and patterns such as bright orange and tortoise, classic ink blacks and transparent acetate inserts for a unique optical effect.
The collection will be presented for the first time on Friday the 24th of February from 5:00 pm to 8:00 pm at the opening of the new Pollini boutique at Via della Spiga in Milan. The line will be sold exclusively at Pollini stores and stock lists around the world.
Cult eyewear brand Cutler and Gross was founded in 1969 by Graham Cutler and Tony Gross. Through their mutual passion for innovative design they spearheaded the revolution that turned eyewear from medical necessity into a key fashion accessory.
For the last 42 years Cutler and Gross have specialized in handmade eyewear manufacturing, a process that is both expensive and time consuming, but that is completely necessary in order to achieve the timeless high-end look the brand is known for. A Cutler and Gross frame maintains a certain classicism, which is reinforced by the absence of a visible logo, allowing the brand's reputation of excellence in production and design to speak for itself, an ethos which will also run through the Pollini collection.
Aeffe S.p.a, company listed on the Star segment of the Italian Stock Exchange, was founded in 1980 by Alberta Ferretti and her brother Massimo, and is now one of the leading international luxury goods industry, a field where it operates through the production and distribution of luxury brands like Alberta Ferretti, Philosophy di Alberta Ferretti, Moschino, Moschino Cheap and Chic, Cacharel, Pollini and Jean Paul Gaultier.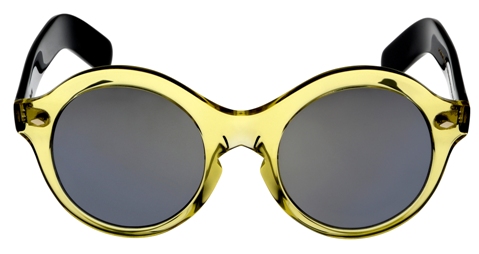 You may find the following links of interest:
Women's Eyewear / Women's Sunglasses
Men's Eyewear / Men's Vintage Eyewear
Children's Eyewear / Children's Sunglasses
Read more fashion news articles from 2012: January 2012 Fashion Articles
Read more fashion industry news archive from 2011: 2011 Archive - Fashion Articles
Read more fashion articles from 2010: 2010 Archive - Fashion Articles
Read more fashion articles from 2009: 2009 Archive - Fashion Articles

Follow us on Social Networks:
Follow Apparel Search on Twitter
Follow Apparel Search on Youtube
Follow Apparel Search on Facebook
If you want your press releases about fashion to be published, you are welcome to submit them to Apparel Search at any time. In addition, you may want to submit your articles to the Fashion Newspaper.