With Valentine's Day sneaking up around the corner, I wanted to share with you some great tips and trends to get your hair in the Valentine's, or anti-valentine's, Day spirit. Thanks to SHE by SO.CAP.USA, the leading provider in the industry, these styles are easy to achieve.
The Valentine:
Valentine's Day is the day for love, often celebrated through the colors pink and red...everywhere! While it's a little harder to adorn your hair with hearts, it is easy to add that festive color. SHE by SO.CAP.USA allows anyone to add extra flare with strands of pink or red. What's even better – with their Pink Hair for Hope campaign, participating salons will donate $10 for every strand applied.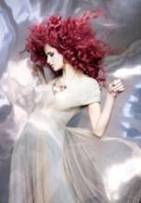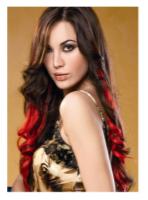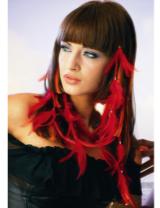 The Glamour Girl:
Add some heat to your Valentine's Day look. Those looking to add that extra sex-appeal and flare this Valentine's can easily get that extra "umph" with either bonded extensions or, for a less permanent look, clip-on extensions. SHE by SO.CAP.USA extensions are also 100% natural, meaning you can use any hair products on them to achieve the sexified look you desire.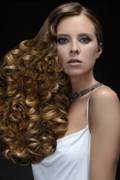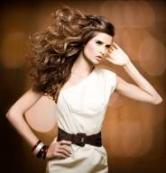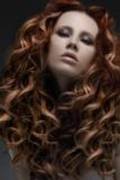 The Individual:
As Valentine's Day is generally represented with shades of red and pink, why not stand out with some different colored locks? With over 90 colors to choose from, throw in some shades of black, blue, and purples. While they're not a complete rebellion, they're definitely not your typical colors of love.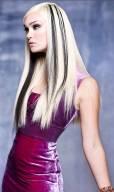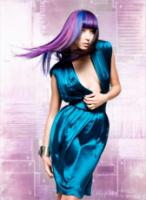 ** SHE by SO.CAP.USA extensions are available at 10,000+ salons nationwide and prices vary depending on style, length and color. To find a salon nearest you, please call toll-free at 877-855-4247.
About SHE by SO.CAP. USA
SHE by SO.CAP.USA Hair Extensions offers the largest selection of hair types and hair color for hairstylists to select from (More than 90 haircolor shades are currently available in three different textures: straight, medium wave and curly). Every SHE by SO.CAP.USA Hair Extensions product and piece of equipment is developed and manufactured at the Company's factory in Italy by its team of specialized research chemists, engineers and hair extensionists. They use only the best hand selected, 100% European-type human hair that is pre-bonded with 100% Keratin Tips to ensure a healthy, strong and long-lasting bond. All SHE by SO.CAP.USA® Hair Extensions are applied with the latest equipment utilizing the lowest temperature on the market (110°C). The Company recently introduced several new and innovative products, including new clip-in hair pieces, special adhesive extensions called Extensives, long hair wefts, hair parfum and three new flat irons, as well as a new warm fusion machine – FireX. SHE by SO.CAP.USA Hair Extensions also offers a complete line of wild haircolor options and hair ornamentation such as strands of crystals and feathers. In coming years, SHE by SO.CAP.USA Hair Extensions will also be introducing a makeup line, haircolor and a complete line of complementary hairstyling tools.
Read more fashion news articles from 2012: January 2012 Fashion Articles
Read more fashion industry news archive from 2011: 2011 Archive Fashion Articles
Read more fashion articles from 2010: 2010 Archive Fashion Articles
Read more fashion articles from 2009: 2009 Archive Fashion Articles

If you want your press releases about fashion to be published, you are welcome to submit them to Apparel Search at any time. In addition, you may want to submit your articles to the Fashion Newspaper.