The amazing spokesmodels began with actress Joséphine Jobert (niece of Marlène Jobert, and Eva Green's cousin) lighting up the red carpet in a black jersey dress with transparent lace decorating the sleeves, and padded shoulders covered in silver trim. Supermodel and TV host Victoria Silvstedt was breathtaking in a gold lace mermaid gown. Former Miss France, Cindy Fabre, was paparazzi's favorite, in a lavander silk tulle gown, beaded with crystal lines, and the look was completed with Elsa Lee jewellery. French actress Karine Lima also choose silk tulle, but in a short strapless version, very rock and roll. Shaya Lelouch daughter of french director Claude Lelouch and actress Marie-Sophie L. was under the spotlight for her first red carpet in a silk lasercut mini dress with a Lemaillet clutch. Firmine Richard made her choice of a silver thin jersey gathered gown with crystal outline and a matching Jet Set watch.
Young actress Claire Baschet attended the red carpet with famous french actor Philippe Caroit in a gold mesh draped mini dress with a feather and stone decorated bust. Extravagant American actress Phoebe Price was back on the Croisette with her headpiece fixed by hairdresser Eros Giuliani worn with vintage beaded lace bustier dress.
Parties and galas were also occasions to show up in Christophe Guillarmé's designs, especially glamorous Hofit Golan, who attended the Montblanc party in honour of Jeremy Irons in the "Carré Grey Goose" of the Grand Hôtel, in a gold silk georgette and transparent mesh gown, with an ostrich feather neckline.
A glam and thrilling fortnight where everyone in Cannes noticed special Twizy by Christophe Guillarmé for Renault, even the incredible Paris Hilton, who arrange a photoshoot in front of the It-car with famous photographer Ellen von Unwerth.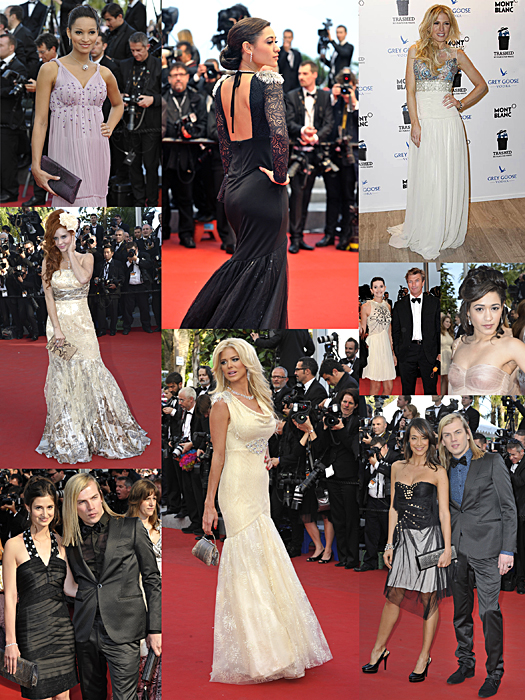 Cindy Fabre / Joséphine Jobert / Hofit Golan / Phoebe Price / Claire Baschet - Philippe Caroit Joséphine Jobert / Shaya Lelouch - CG / Victoria Silvstedt / Karine Lima - CG // photos : Xavier Depoilly - Rachid Bellak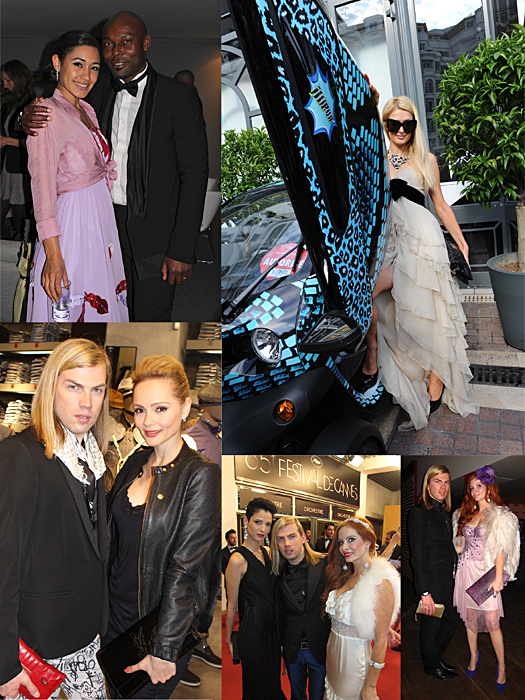 Learn more about Christophe Guillarmé at his website or learn about his fashion brand on Plus Dragon.
Read more fashion news articles from 2012:
Read more fashion industry news archive from 2011: 2011 Archive - Fashion Articles
Read more fashion articles from 2010: 2010 Archive - Fashion Articles
Read more fashion articles from 2009: 2009 Archive - Fashion Articles


Follow us on Social Networks:
Follow Apparel Search on Twitter
Follow Apparel Search on Youtube
Follow Apparel Search on Facebook
If you want your press releases about fashion to be published, you are welcome to submit them to Apparel Search at any time. In addition, you may want to submit your articles to the Fashion Newspaper.