Learn more about
Apparel here on Apparel Search.
On September 20th, 2012 guests gathered in store to celebrate the anticipated launch of the new look Bench concept Store. Guests included Manchester University creative course lecturers, Forever Manchester Charity and the Self Made creatives profiled in this season Self Made brand book. The upstairs space previewed the latest men's and womenswear collections for Autumn/Winter '12, with exclusive product previously unavailable in the UK also on display, including artist collaboration tees from Manchester natives DR.ME.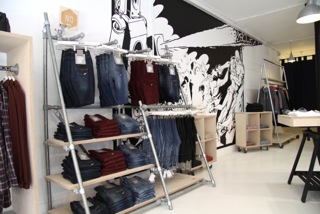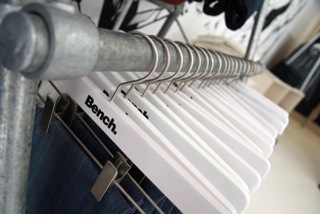 The new store sees large open spaces and raw multifunctional materials and fixtures featured heavily. Reclaimed resources from the previous shop fit contribute to the unique space. Custom artwork from local artist Moot, provides a fantastic focal point. One guest described the atmosphere as "inspiring" indicative of the Self Made spirit.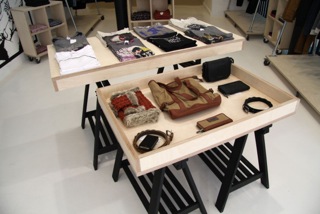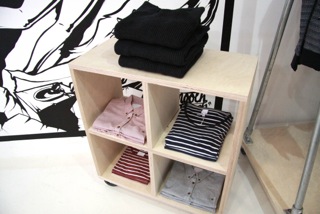 The transformation of the previously disused basement into the new Bench Gallery hosted drinks, DJs and the Self Made exhibition private view. The first of a number of forthcoming exhibitions displayed the talents of the cultural innovators currently showcased in the AW12 campaign and brand book. Inside the large basement, meeting desks with outlets for electrical devices, screen projectors and a DJ booth all feature to provide a social platform and blank canvas for like-minded creative's to meet and mingle.
Upcoming activity scheduled to take place in the Bench Gallery includes an innovative Don't Panic exhibition. Their online poster design competitions provide privileged access to rising stars from the international art scene.
The exhibition opens with a private view on 18th October.
This will be followed by All in the Wrist exhibition, curated by Moot, whose BENCHMAN artwork already features on a wall in the new store. From 2D to 3D, painting and sculpture, a varied exhibition is sure to be expected.
Private view 15th November
The store and Self Made exhibition is now open to the public and runs until the 13th October in the basement gallery.
The new look store can be found at 61-63 Church Street, Northern Quarter, Manchester. M4 1PW
◊ Shopping For Women's Clothing
◊ Shopping For Children's Clothing

By the way, you can find fashion boutiques on Apparel Search, if you were interested. You can find them in the fashion boutiques section.
2012 Fashion Shopping News Articles
2011 Fashion Shopping Articles
2008 Fashion Shopping Articles

Fashion News Article Archive 2011
Trendy links of interest:

UK Clothing Stores
Celebrity Fashion

Check out our new clothing guides.
You may also like to view the fashion designers guide.
Learn more about women's fashion, men's fashion and children's fashion.