Welcome to the worlds greatest guide to women's athletic fashion.
What are you wearing to your next yoga or spin class.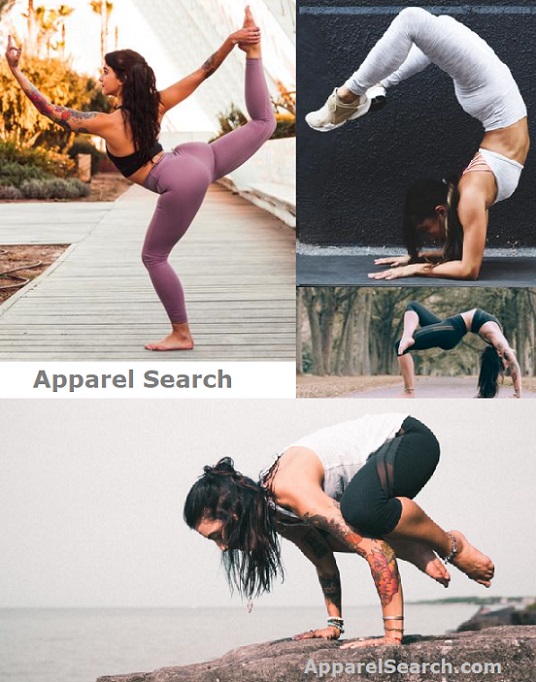 Time to learn about women's athletic fashion. Are you ready?
The word "fashion" in summary means a popular trend, especially in styles of dress. It can also be considered a popular way of dressing among a particular group of people or during a particular time in history. In the case of athletic fashion, it is the type of clothing, footwear, or accessories worn by athletic people or for athletic purposes.
A person who is proficient in sports and other forms of physical exercise may wish to wear active wear or sportswear for many activities. In addition to sports such as baseball, soccer, basketball, etc., athletic fashion is appropriate for outdoor activities such as hiking, fishing, mountain biking, snow skiing, and mountain climbing.
Some women wear this type of clothing simply to obtain an "athletic look". However, others wear it for the functionality of the garments. For example, when exercising it is important to have comfort, stretch, wicking properties, etc.
The boundaries between activewear and fashion sportswear had become increasingly blurred since the 1980s, with many people choosing to wear hoodies, tracksuits, yoga pants, and other garments explicitly associated with athletic wear as everyday dress.
Sportswear or activewear is clothing, including footwear, worn for sport or physical exercise. Sport-specific clothing is worn for most sports and physical exercise, for practical, comfort or safety reasons.
Important elements include:
freedom of movement

warmth when needed

cooling when needed

Antimicrobial fabrics

protective padding (for certain sports)

soft, lightweight, stretchy fabrics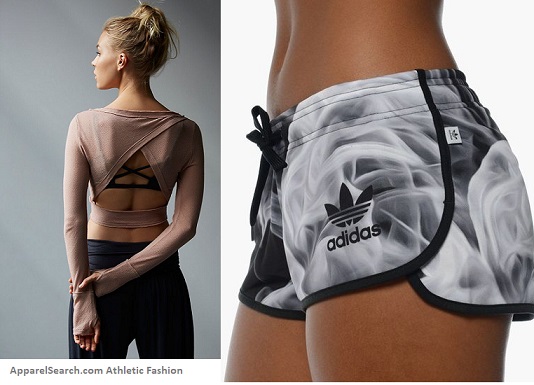 Moisture-wicking fabrics are a class of hi-tech fabrics that provide moisture control for an athlete's skin. They move perspiration away from the body to the fabric's outer surface where it can evaporate. This broad category of fabrics is used to make garments like T-shirts, sports bras, running and cycling jerseys, socks, tracksuits, and polo-style shirts for any physical activity where the goal is to keep your skin as cool and dry as possible.
Women's Clothing Directory Pg. 3
We hope that this guide to women's clothing categories has been helpful for your research. Hopefully you found the fashion styles that you were searching to locate.
If you work in the apparel industry you may wish to locate athletic apparel factories.

Women's Clothing Stores
Women's Athletic Fashion on eBay
Thank you for using the Apparel Search website.