Welcome to the worlds greatest guide to women's cushioning running shoes.
Cushioning softens the effect of an impact. This is an important aspect of shoes because when humans walk or run, our shoes have impact with another surface for each step. Cushion helps mitigate the adverse effects of impact.
A cushioned shoe is a preferred choice for runners who are prone to injury and need the extra support. Get a shoe that is well cushioned but not too pillowy.
With new technologies and materials, it is possible to get cushioning with out the bulky look of the past. Cushioning shoes are primarily designed for woman who have rigid feet (under-pronators) and run on solid ground to provide comfort and additional foot motion. The goal is to help reduce the possibility of injury.
Underpronation, also known as supination, is a foot-positioning problem encountered by runners and other athletes who run during their sport. Underpronation refers to a limited inward roll of the foot when walking or running.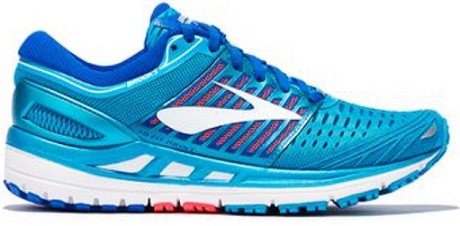 You can find cushioning running shoes for women from brands such as New Balance, Nike, Hoka, Altra, Saucony, Under Armour, Brooks, and more. For a plush ride, shoe companies have developed signature foam that not only enhances softness but also puts spring into your step.
Footwear refers to garments worn on the feet, which originally serves to purpose of protection against adversities of the environment, usually regarding ground textures and temperature. Footwear in the manner of shoes therefore primarily serves the purpose to ease the locomotion and prevent injuries.
A shoe is an item of footwear intended to protect and comfort the human foot while the wearer is doing various activities.

Sneakers are shoes primarily designed for sports or other forms of physical exercise, but which are now also often used for everyday wear. The term generally describes a type of footwear with a flexible sole made of rubber or synthetic material and an upper part made of leather or synthetic materials.
You may also be interested in checking out more women's running shoes.
The following pages may be of interest to you as well.
Apparel Search is a leading guide to fashion, style, clothing, glam and all things relevant to apparel. We hope that you find this running shoe page to be helpful.
What ever type of footwear you are wearing is most certainly in style.
If you want to be even more stylish, you should wear your favorite cushioned running shoes.

Thank you for using the Apparel Search website.