Welcome to fantastic guide to Women's Trail Running Shoes. Are you actually looking for information on this topic? Well, we hope you are because the reality is that you have found our trail running shoe page. In this section of the Apparel Search directory, you will find all sorts of interesting information to help you further research this subject.
What are shoes and what are trails?
The simple definition is that a shoe is a covering for the feet. They are offen made of leather or synthetic material and have a sturdy sole. A shoe differs from a boot in the fact that it typically does not reach above the ankle.
A trail is a rough path across open country or through forests. If you plan to run thru a wooded trail, you will want to wear sturdy footwear.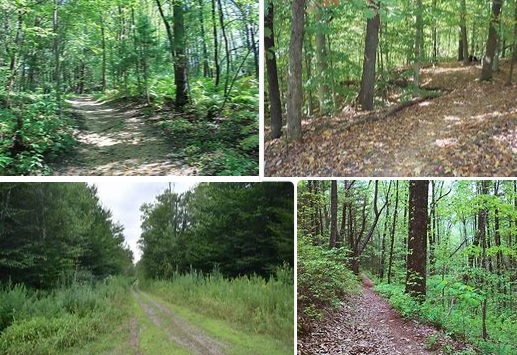 Trail running is a sport-activity which combines running & hiking, that is run "on any unpaved surface".
Unlike road running and track running it generally takes place on hiking trails.
Trail running is similar to both mountain and fell running. Mountain running may, however, include paved sections. Trail running normally takes place in warm climates, or on good paths, or tracks which are relatively easy to follow, and does not necessarily involve the significant amounts of ascent, or need for navigating skills, normal in fell running.

Features to check for when selecting appropriate footwear would include sturdiness, water resistance, comfort, traction, etc.
Look for a breathable waterproof trail running shoe for taking on the mountains & trails in any weather condition.
Some of these shoes are highly stretchable, so you can move freely and comfortably over uneven ground.
Look for an elastic loop on the tongue keeps your lace ends from trailing over wet ground or becoming a trip hazard.
Retailers & brands selling trail running footwear include Brooks, Backcountry, REI, etc.
You may find the following pages to be of interest:
Learn about addition footwear categories:
What ever style of footwear you are wearing is most likely in fashion. If you plan on going for a run or jog thru the woods, you probably should wear your favorite trail running shoes today.

Do you plan to take a trail less traveled? Follow your instincts and run the trail that leads you on the best adventure.
Apparel Search is a leading guide to fashion, style, clothing, glam and all things relevant to apparel. We hope that you find this Women's Trail Running Shoes page to be helpful.
Return to the top of this Trail Running Shoes page.