Welcome to the worlds greatest guide to fabulous prom shoes. Are you actually looking for to learn more about shoes for the prom? Well, we hope you are because the reality is that you have found our page on the subject.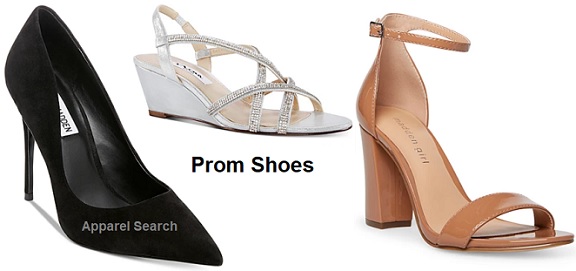 Keep in mind a fabulous look but don't forget about comfort.
A ladies shoe is a covering for the foot that is typically made of a material such as leather and have a sturdy sole. Although leather is popular for footwear, they can be made from various materials. Shoes generally do not reach above the ankle (keep in mind that boots are another type of footwear category that goes above the ankle). Certainly you are welcome to wear boots to the prom, but typically shoes are prefered.
Prom shoes are designed for one of the most important days of a young women's high school life.
Step up your fabulous party style with a captivating pair of prom shoes. Whether you plan to dance the night away in stilettos or flats, find a perfect pair of dream shoes to complement your dress. Some people say that the best prom shoes are ones that complement your dress. However, in our opinion who is to say which part of your outfit is most important. Sure, the dress normally gets most of the credit, but footwear is important as well. Decide where you want to draw the eye. To your dress or your feet?
Various prom shoe styles
Special evenings require a large assortment of style options to consider. Fortunately, similar to other categories of footwear, special occasion shoes come in a wide variety of color & style options. You can find classics, chic, embellished, strappy, glittery, etc.
Block-heel
Rhinestone
Flats
High Heel
Platform
Peep-toe
Embellished
Ankle-strap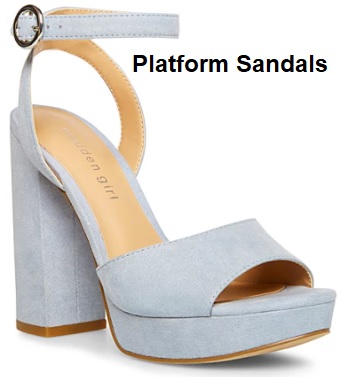 They come in a huge variety of style choices:
Sandals
Slides
Pumps
Mid Heel Pumps
Mules
Should you pick out your dress or shoes first?
Wow, that is a good question. That is based on personal preference. The most common answer may be to pick out the dress first, but that is entirely up to you.
Finding trendy prom shoes will be rather easy, but finding one to perfectly match your dress is important as well.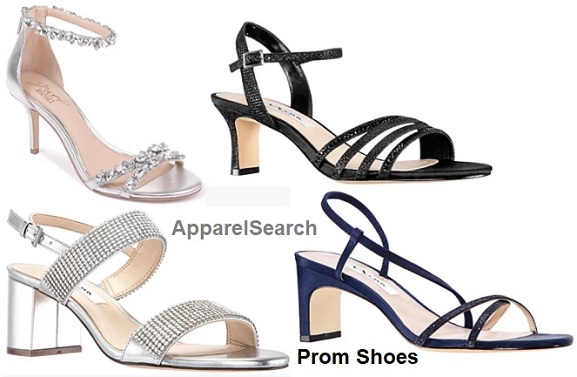 There are so many dressy shoe options you can choose from to complete your prom outfit. Because their are so many choices, it is often difficult to decide between sandals, heels, stilettos, flats, kitten heels, pumps, etc.
If you are planning on doing much dancing, keep in mind comfort.
A ballerina flat is a dressier version of your typical sandal, which may go well with your dress or dressy jumpsuit if you're looking for a low heel prom shoe option.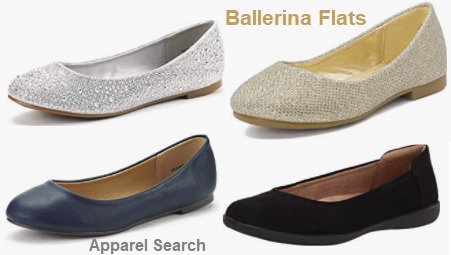 You can even wear sneakers to the prom if you are so inclined.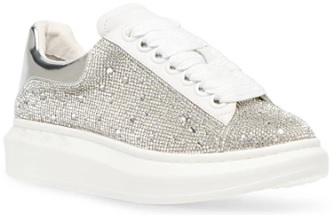 You can go with flats or something with a low heel.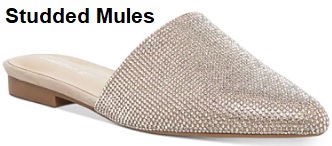 Might be a good idea to learn more about the following styles.
Are you looking for the perfect prom or evening shoes to complete your prom ensemble?
Where to buy the best prom shoes?
You can find numerous footwear or dress boutiques that specialize in special occasion footwear. Going to your favorite department store is a good idea as well.
Macy's
Nordstrom
Neiman Marcus
Dillard's
Kohl's
Might be a good idea to research the high heel shoe stores if you wish to go with high heels. However, keep in mind the comfort factor. Going with high heels for a night of standing or dancing will not be as comfortable as being in flats.
Seeing that you are checking out shoes for the prom, you may also have an interest in browsing the prom dress section to learn about trendy dress options. If you have not already done so, be sure to research dresses. Did you know that you should spend just as much time selecting prom shoes & your dress as you should selecting your date to the prom?
Keep in mind, you DON'T have to bring a date to the prom to have a good time.
Learn about additional footwear categories:
What ever you are planning to wear is the perfect choice.

Learn more about footwear: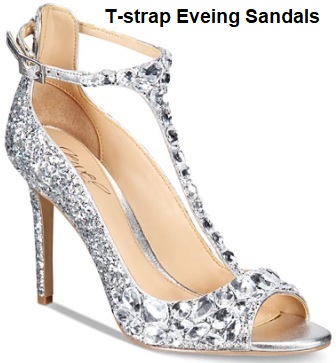 You may find the following sections of our fashion website to be of interest to you.
The prom may be a long evening. We highly recommend that you keep "comfort" in mind when selecting footwear for the prom. Sure, you want to look great, but it is important that your feet don't pay the price. Look good, be comfortable, and have fun.
Apparel Search is a leading guide to fashion, style, clothing, glam and all things relevant to apparel. We hope that you found this prom shoe guide to be helpful.