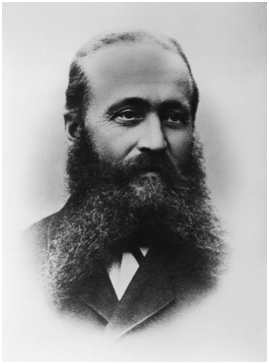 People are quick to associate Helly Hansen with a certain type of person in the UK – not so much around the rest of the world - and are perhaps somewhat dismissive of the clothes as a result. Unfortunately I was one of those people until I stumbled across an odd article discussing the pioneering oil-based waterproof's created by Helly Juell Hansen back in 1877.
Helly had been a seaman since the age of 15 and began producing oilskin jackets, trousers, and tarpaulins made from coarse linen soaked in linseed oil in 1877. In the first five years they sold over 10,000 pieces and in the following were awarded a diploma for excellence by the Paris Expo. This acclaim prompted them to begin exporting their products worldwide.
Unfortunately in 1914 Helly died and leadership passed to his son Liev Helly-hansen who was an experienced marketer. Six years later in 1920, a product that eventually became PVC was developed. Unlike the sticky oil based clothes PVC allowed a much more practical version of waterproof clothing.
Then in 1949 a thin sheet of translucent PVC named Helox was developed giving unparalleled insulation against the cold meaning that as many as 30,000 Helox coats were produced by Helly Hansen each month and they really took off.
Since then Helly Hansen have incorporated hydrophilic and microporus technology– Nobel Prize winning technology – that naturally moves water vapour away from the body and to the outside into their jackets. Of course including rain.
And despite having an unlikely fan base with working class urban youth in the UK, the rest of the world has become to accept the brand as being linked with extreme fishing thanks to TV show The Deadliest Catch and with mountaineering as a result of the harrowing film Touching the Void.
But there is a great deal more to learn about Helly Hansen, I'm particularly interested in the oil based products that the original Hansen pioneered. I would also love them to create a line of clothes that were created in homage to the original line, although how successful that would be I'm not sure. You can check out their site for more information from the resources below;
Helly Hansen Resources:
Helly Hansen Waterproof Jackets<![if !supportNestedAnchors]><![endif]>
Read more fashion industry news archive from 2011:
February 2011 Fashion Articles
April 2011 Fashion News Articles
June 2011 Fashion Article Archive
July 2011 Fashion Article Archive
August 2011 Fashion Article Archive
September 2011 Fashion Article Archive
October 2011 Fashion News Article Archive
Read more fashion articles from 2010: 2010 Archive Fashion Articles
Read more fashion articles from 2009: 2009 Archive Fashion Articles