Which dress are you wondering about? The wedding day is primarily about the bride, but not 100% entirely. Let's keep in mind that the brides mother, maid of honor, and guests also care a great deal about what they are wearing to the special event. The word "bridal" means of or concerning a bride or a wedding. If bridal is regarding the wedding, the dress under discussion is not necessarily the "brides" gown.
Wedding Dress - A wedding dress or wedding gown is the clothing worn by a bride during a wedding ceremony.
Bridesmaid Dresses - The bridesmaids are members of the bride's party in a wedding. A bridesmaid is typically a young woman, and often a close friend or relative. She attends to the bride on the day of a wedding or marriage ceremony.
Mother of the Bride Gowns - dress worn by the mother of the bride. A bride is a woman who is about to be married or who is newlywed.
Mother of the Groom Dress - dress worn by the mother of the groom. A bridegroom (often shortened to groom) is a man who will soon be or has recently been married.
Flower Girl Dress - The phrase flower girl is commonly used to refer to a young female who scatters flower petals down the aisle during a wedding procession. Her outfit usually resembles a smaller version of the bride's wedding dress.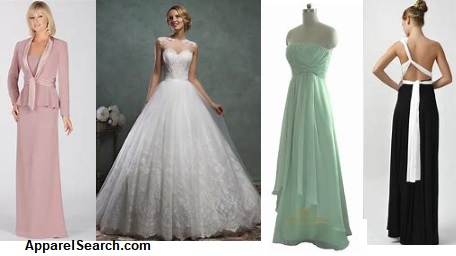 You may also find the following sections to be of interest: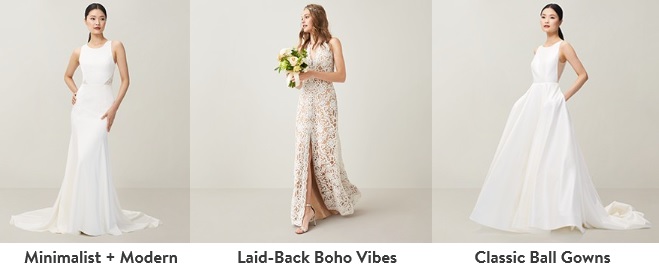 You can shop for bridal dresses at clothing retailers such as Nordstrom, Saks Fifth Avenue, Bloomindales, etc.

Thank you for using the Apparel Search website.