Julia Louis-dreyfus attended the Washington D.C. premiere of her new HBO show, 'Veep' last night, April 11th in a pair of white geode diamond shaped five stone earrings and crystal square 'Zen' ring from British fine jewelry line Pippa Small.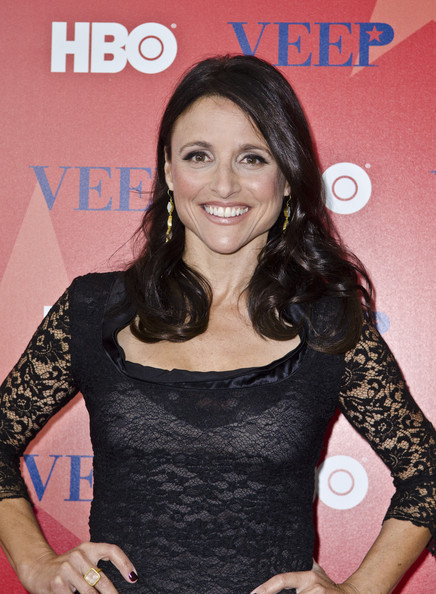 Julia has long been a personal fan of Pippa Small Jewellery, and personally selected the pieces to show off at her premiere. Julia joins an ever-growing A-list celebrity fanbase of Pippa Small's ethically conscientious line of semi-precious gemwear set in 14-24k gold, inclulding Rachel McAdams, Marisa Tomei, and Reese Witherspoon.
Pippa Small's contributions to the countries wherein its pieces are created set the line apart from other fine jewelry lines, in particular with the designers' work with the world's first registered Fairtrade goldmine in Bolivia, Afghani charity Turquoise Mountain, and Nairobian Fairtrade company MADE.
Pippa Small is available for purchase online at www.pippasmallshop.com, www.net-a-porter.com, www.barneys.com, and Barneys retail locations nationwide.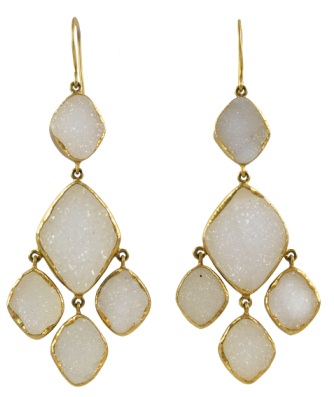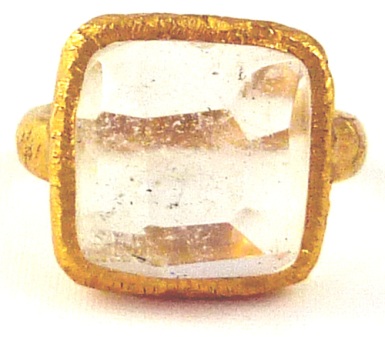 Geode Diamond Shaped Five Stone Earrings, $5,200
24k Crystal Zen Square Ring, $3,100
Read more fashion news articles from 2012: January 2012 Fashion Articles
Read more fashion industry news archive from 2011: 2011 Archive Fashion Articles
Read more fashion articles from 2010: 2010 Archive Fashion Articles
Read more fashion articles from 2009: 2009 Archive Fashion Articles

If you want your press releases about fashion to be published, you are welcome to submit them to Apparel Search at any time. In addition, you may want to submit your articles to the Fashion Newspaper.