Ayla Kell
, who currently stars as the powerful yet graceful gymnast, "
Payson Keeler
," in ABC Family's hit teen drama series and Teen Choice Award Nominated Series, "
Make It Or Break It
" which just had its Season 3 premiere on Monday, March 26th. Named as IMDB's "Ones to Watch," Ayla's character takes center stage in this year's "Make It Or Break It" story line. Aside from her undeniable talent on the silver screen, she also has a unique style and impeccable fashion sense.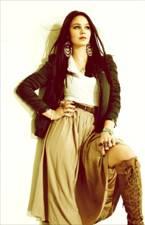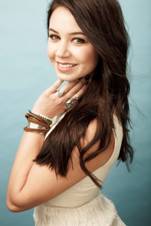 Before she landed her break-out role, Ayla was a professional ballet dancer, mastering the art of Ballet and Contemporary with more than 15 years of training at the prestigious Royal Academy of Ballet as well as the Los Angeles Ballet Academy. It is her passion and dedication to the art of dance that led Ayla to achieve her lifelong goals of dancing on the world's most prestigious and professional stages with the American Ballet Theater, Los Angeles Opera and as a finalist at the Youth America Grand Prix in New York City. Ayla's proven path to making her dreams come true can be seen as an example for all aspiring young dancers. She has managed to maintain a level of maturity, grace, and beauty while balancing a demanding career in dance and acting, all the while leading a "normal" teenage life.
Ayla Kell's television credits also include appearances in "Weeds," "Malcolm in the Middle," "Without a Trace" and "CSI: Miami." Ayla Kell's feature films include "Rebound" starring Martin Lawrence and "What Just Happened" alongside Robert De Niro.
When not on camera or training in the gym, Ayla enjoys pilates, yoga, collecting vintage vinyl records and is even a certified baker specializing in fondant and butter cream, yes she can cook too! Ayla is a proud supporter of IMAGINE LA, a non-profit organization dedicated to helping make Los Angeles a city where no child sleeps on the street.
Learn more about Ayla Kell from her blog or you can meet Ayla Kell on Facebook. If you would like to learn even more, you can always check out the Ayla Kell Wikipedia page. IMDb also has a nice section for Ayla.
Read more fashion news articles from 2012: January 2012 Fashion Articles
Read more fashion industry news archive from 2011: 2011 Archive Fashion Articles
Read more fashion articles from 2010: 2010 Archive Fashion Articles
Read more fashion articles from 2009: 2009 Archive Fashion Articles

Follow us on Social Networks: