Dancing with the Stars' top contender, William Levy, was spotted leaving rehearsals in Earnest Sewn. The Latin Heartthrob looked effortlessly hot as he sported his Earnest Sewn Joseph Tee in Velvet Marine, $79.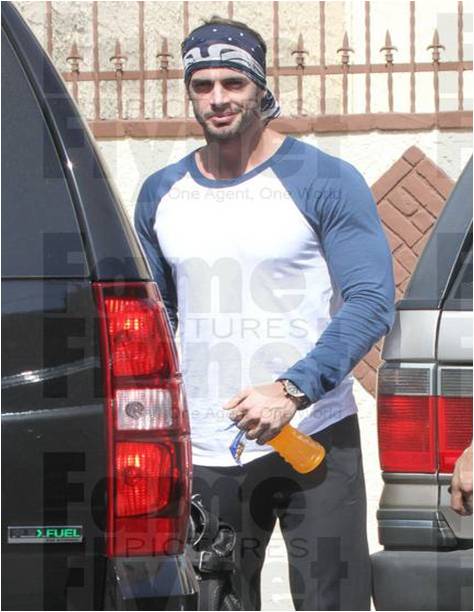 Read more fashion news articles from 2012: January 2012 Fashion Articles
Read more fashion industry news archive from 2011: 2011 Archive Fashion Articles
Read more fashion articles from 2010: 2010 Archive Fashion Articles
Read more fashion articles from 2009: 2009 Archive Fashion Articles


William Levy in ColorFast Apparel
Katie Holmes Wearing Earnest Sewn
You may also find the following links to be of assistance:

Fashion Jobs
You may also have interest in the fashion shopping articles ...
If you are tired of simply reading about fashion, you may want to take a break and do a little shopping. If that is the case, you are welcome to visit our shopping section from the links below:
Shopping For Children's Clothing

Here are a few more apparel news resources that you may enjoy.
Have you ever dreamed of becoming a fashion designer?
Here on Apparel Search you can learn more about
fashion
in many various ways. Certainly, one way is to read fashion news articles.

If you have suggestions on ways that we can improve this page, please do not hesitate to let us know.