Learn more about
Apparel here on Apparel Search.
What do
Fendi
,
Versace
,
Dior
, Varvatos, Ted Baker,
Valentino
and Wolfgang Puck all have in common? They all first opened in Las Vegas inside The Forum Shops at Caesars. When The Forum Shops opened its doors 20 years ago in 1992, the concept of couture, high-fashion, luxury and celebrity chefs had not yet made its way to the shopping malls of the desert playground. When Simon Property Group, the world's leading retail real estate company, unveiled its distinctive Roman streetscape, sky-painted ceilings and an array of shopping and dining which had never before existed in Las Vegas, The Forum Shops at Caesars immediately became a Las Vegas institution.
Today, 20 years after opening, it remains one of the highest grossing shopping centers in the world...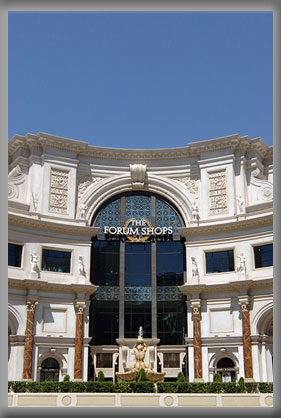 Read more about the 20th Anniversary of the Forum Shops.


◊ Shopping For Women's Clothing
◊ Shopping For Children's Clothing

By the way, you can find fashion boutiques on Apparel Search, if you were interested. You can find them in the fashion boutiques section.
You may also want to visit the fashion boutiques guide to find and research boutiques by state.
Don't forget to check the fashion boutique directory as well.

2012 Fashion Shopping News Articles
2011 Fashion Shopping Articles
2008 Fashion Shopping Articles

Fashion News Article Archive 2011
The Forum Shops at Caesars
Luxury Fashion Brands
Fashion Accessories
Fashion Accessory Stores
Women's Fashion
Fashion Trends
Clothing Stores
Designer Fashion Boutiques
Fashion Boutique Directory
Check out our new clothing guides.
You may also like to view the fashion designers guide.
Learn more about women's fashion, men's fashion and children's fashion.