Nightgown (also called a nightdress) is a loosely hanging item of nightwear nowadays solely for women. Its length may vary from hip-length (babydoll) to floor-length (peignoir) but is typically knee-length. A nightgown is manufactured of e.g. cotton, silk, satin, or nylon. It may be decorated with lace appliqu's or embroidery at cups and hem. Optionally, panties (UK - knickers) are worn under the nightgown (nightdress).
A short nightgown is often called nightie.
See also dressing gown and pyjamas.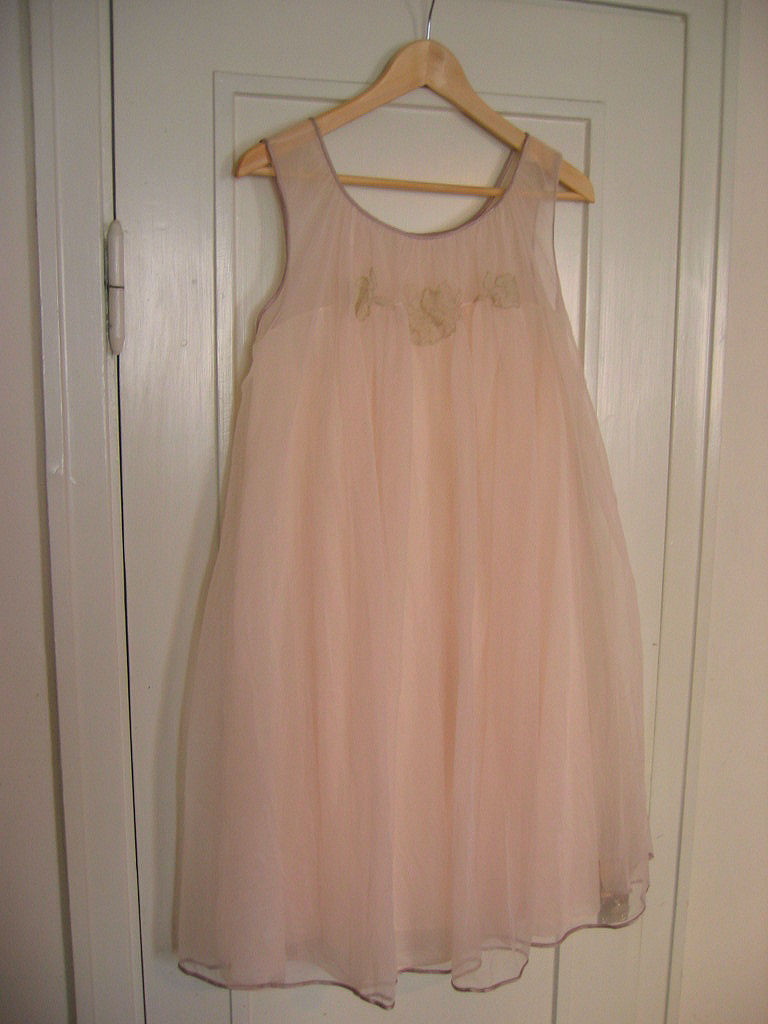 Nightwear
Discussion boards are a great place to meet other members of the fashion industry, get advice, and share information. This forum was created to discuss the topic of this page. If you have questions, or information to improve this page, please join in the community discussion below. Please keep the communication on topic and for the purpose of education.