Additional fabric Pages: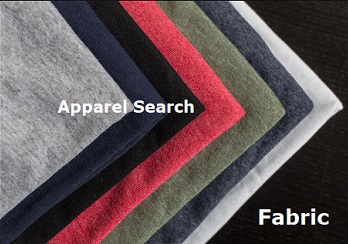 fabric Manufacturers 1
fabric 2
Fabric Mill Directory

Cariff Engineered Fabrics Corporation: they are a multisite, manufacturing company engaged in the Design, Manufacture, Marketing and Distribution of Engineered, Circular- Knitted fabrics for industrial and medical product applications throughout the world.
---

Cedro (Brazil): Cedro represents a combination of tradition, versatility and the latest technology, all of which allow it to offer textile products of international standard. A company with over one hundred years of experience that keeps itself moving to the future. All the available technology is used by Cedro to produce 140 million square meters of fabric per year. It's manufacturing park has five industrial units located in the cities of Sete Lagoas, Caetan polis and Pirapora in the state of Minas Gerais. Latest generation equipment is used at these sites.
---

China Silk & Textile Network: contains a database of Chinese manufacturers and dealers of silk and textile products.
---

Chung Bo Texpia
: Their company has over ten years of experience in supplying a wide range of novelty knitting fabrics. Their main products are Micro Single Spandex, Velour, Interlock, Polar fleece, Matt Jersey and Tricot Alrova etc. They constantly emphasize superior management of quality, so their products become increasingly popular among customers. Don't hesitate to contact them if you would like to receive their samples and pricing information. And if you are looking for specific knitted fabric in Korea, you can send the swatch to them. Address: No.709 Classic Tower, 493-5 Tapshipni Dong, Dongdeamoon Gu Seoul Korea 130-035 Phone: 82-2-2241-7301 or 82-2-2241-7302 Fax: 82-2-2241-7303 Email:
chungbotex@netsgo.com
Contact: James Kim
Manufacturer Item # 1: knitted fabrics
Manufacturer Item # 2: poly& nylon micro single span
Manufacturer Item # 3: poly or cotton velour
Manufacturer Item # 4: poly matt jersey
Manufacturer Item # 5: tricot alrova
Manufacturer Item # 6: poly slinky
Manufacturer Item # 7: polar fleece
---

Cone Mills (Cone Denim): Founded in 1891, Cone Mills Corporation, headquartered in Greensboro, NC, is the world's largest producer of denim fabrics and the largest commission printer and a leading producer of wide-jacquard fabrics for home furnishings in the United States. Manufacturing facilities are located in North Carolina and South Carolina, with a joint venture plant in Coahuila, Mexico
---

Defab Weavers Pty, Ltd (Australia): custom woven and in-stock fabrics for apparel, canvas and furnishing applications, from wool, polyester, linen, lycra and blends.
---

Dilkhush Hosiery Mills (Pvt)Ltd (Pakistan): they are knitwear company , having their own knitting, dying , embroidery , Printing & Stitching in house. Address: Off Jhang Road Ayub Colony Faisalabad 74500 Pakistan Phone: 92 41 656515 - 6 or 92 300 8669248 Fax: 92 41 656520 Email: dilkh@brain.net.pk Contact: Izhar Ul Haq / Manager Merchadize
---

Drytech fabric: breathable and absorptive products.
---

DuPont Protective Apparel fabrics: For more than 40 years, DuPont has partnered with industries to develop industrial fabrics for a variety of applications and continues to innovate working with partners on new uses. fabrics include DuPont & Tyvek - a durable, lightweight fabric that provides a breathable barrier that cannot be washed or worn away.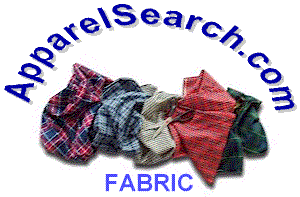 If you work in the textile industry, you can join us for conversations about fabrics in the fabric group at the Fashion Industry Network.

Thank you for using the Apparel Search website.