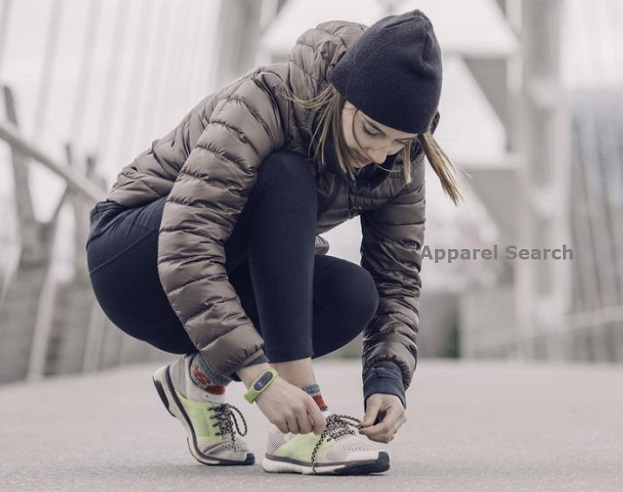 Kenneth Cole: you are probably familiar with Kenneth Cole.
---

K-Swiss was founded in 1966 by two Swiss brothers who were well known international skiers. After moving to California, the brothers became fanatic tennis players and developed the K-Swiss 'Classic,' the first successful American leather tennis shoe. Their experience with skiing equipment is suggested in some now purely visual elements like the characteristic 5 stripes and the D-rings
Women's Shoes - wholesale and retail

Men's Shoes - wholesale and retail

Kids Shoes - wholesale and retail
---

Lady Footlocker : Foot Locker, Inc. (NYSE:FL) is a leading global retailer of athletically inspired shoes and apparel. Headquartered in New York City, the company operates numerous athletic retail stores in many countries, as well as websites and mobile apps, under the brand names Foot Locker, Champs Sports, Eastbay, Kids Foot Locker, Footaction, Lady Foot Locker, Runners Point, and Sidestep.
---

Maryland Square: offers name brand women's fashion and athletic footwear with extensive shoe sizes and widths in regular and hard to find sizes.
---

mastershoe-myshu (United Kingdom): They are a small family business trading on the high street in Trowbridge, Bristol, Cheltenham and Bath. They began trading online in 2002 and have began creating good brand awareness. They offer top high street branded footwear at very competitive prices. They stock Shoes, Boots, Slippers, Wellys, Safety Boots, Crocs, Sandals, Slippers and flipflops. They accept Paypal and offer free UK shipping on any orders over £30. They also ship anywhere in the world for less than £15. Address: 53 Church Street Trowbridge, Wiltshire BA14 8DN Phone: 01225 764488 Fax: 01225 781100 E-Mail: Keiran@gilesuk.co.uk Contact: Keiran Thomas
UK Retailer
Men's Shoe Retailer
Women's Shoe Retailer
---

Nine West : Belts, handbags, jewelry, sunglasses. Nine West is a division of the Jones Apparel Group, Inc. Jones Apparel Group, Inc. (www.jny.com), a Fortune 500 company, is a leading designer, marketer and wholesaler of branded apparel, footwear and accessories. We also market directly to consumers through our chain of specialty retail and value-based stores, and operate the Barneys chain of luxury stores. Our nationally recognized brands include Jones New York, Evan-Picone, Norton McNaughton, Gloria Vanderbilt, Erika, l.e.i., Energie, Nine West, Easy Spirit, Enzo Angiolini, Bandolino, Joan & David, Mootsies Tootsies, Sam & Libby, Napier, Judith Jack, Kasper, Anne Klein, Albert Nipon, Le Suit and Barneys New York. The Company also markets apparel under the Polo Jeans Company brand licensed from Polo Ralph Lauren Corporation, costume jewelry under the Tommy Hilfiger brand licensed from Tommy Hilfiger Licensing, Inc. and the Givenchy brand licensed from Givenchy Corporation and footwear under the Dockers Women brand licensed from Levi Strauss & Co. Each brand is differentiated by its own distinctive styling, pricing strategy, distribution channel and target consumer. We primarily contract for the manufacture of our products through a worldwide network of quality manufacturers. We have capitalized on our nationally known brand names by entering into various licenses for several of our trademarks, including Jones New York, Evan-Picone, Anne Klein New York, Nine West, Gloria Vanderbilt and l.e.i., with select manufacturers of women's and men's products which we do not manufacture. For more than 30 years, we have built a reputation for excellence in product quality and value, and in operational execution.
Shoes

Belts
Handbags
Wallets
Sunglasses
Jewelry
---

Nordstrom Shoes: Nordstrom, Inc. is a leading fashion retailer based in the U.S. Founded in 1901 as a shoe store in Seattle.
---

Orthotic Shop: National Provider of high quality Custom Made Orthotics along with Apis Footwear, Aetrex, CrocsRx & P.W. Minor orthopedic shoes - designed to alleviate chronic foot pain and improve performance for all activities. Providing custom made orthotics backed by a fit-guarantee allows them to be the site of choice in providing you with extraordinary foot comfort. At their site you can view their selection of over-the-counter and custom made orthotics. Additionally they are a provider of stylish & functional extra-depth footwear. Check out their selection of comfort dress, walking, and athletic-style orthopedic shoes to get a feel of the various footwear designed to accommodate custom-inserts. If you are looking for an alternative to Custom insoles, then look at their CustomSelect insoles - they offer the most precise fit and comfort available without the expense of custom orthotic insoles. Address: PO Box 884 Mt. Clemens, MI 48046 Phone: 866-496-8651 Fax: 800-762-3097 Contact: Matt Behnke
---

Payless
: the world's footwear authority, is the smart shopper's source for style-right, great value footwear and accessories for the entire family. With more than 4,600 retail stores throughout North, Central and South America and its e-store Payless.com(R), Payless puts more feet in the latest footwear fashions than any other specialty retailer. In May 2007 it was announced that Payless will purchase another shoe company called Stride Rite. The corporate name for both divisions became Collective Brands. Later became Payless ShoeSource.
---

Pedestrian Shops: he Pedestrian Shops is a local, family owned business. Born in Boulder in 1969, they have been providing Coloradans with comfortable, fashionable footwear for 50 years!
---

Piperlime (division of the GAP): online shoe store selling men's shoes, women's shoes and kids shoes.
---

Rafe New York: Rafe New York: Uptown sophistication and downtown edge both live in their accessories, creating a synergy that makes them uniquely appealing. Rafe bags and shoes have a design sensibility that is both stylish and luxurious, but tempered with a measure of nonchalance. They reflect current fashion with a relaxed chic. Distinctive design, careful detailing, thoughtful function and high standards of quality infuse all their products. Their materials are sourced from the best tanneries and mills worldwide, and their collections are produced at the same factories as luxury brands. And behind every piece is the creative vision of designer Rafe Totengco. It's real designer fashion made accessible. The Rafe viewpoint reflects the diversity of New York City. Cultures and influences mingle in their work, resulting in collections that are fresh and modern but with an eclectic sense of heritage that transcends seasons or location. It's a viewpoint that attracts like-minded, stylish and unique individuals.
Handbags
Wallets
Women's Shoes
---

Running Warehouse: Running Warehouse was founded in 2005 by a small group of experienced runners whose sole goal was to bring the best possible shopping experience to all running enthusiasts regardless of how they chose to visit them The philosophy implemented at Running Warehouse was to establish all customers as priority and treat them as friends, both online and in the store.
---

Sarenza UK: Men's shoes, women's shoes and children's shoes. A specialist retailer of Womens shoes and accessories. Sarenza offers all the latest collections from the hottest trends of the season of the biggest shoe brands. Sarenza also prides itself on offering exceptional services Phone: 0203 059 5749 E-mail: customerservice@sarenza.com
Express delivery: all orders placed before 12 midday are sent out on the same day (Monday to Friday, subject to confirmation of payment). -
No additional costs: free delivery and free returns and no minimum order amount
Plenty of time to rethink: 100 days to return any item you decide you don't want.
Women's Shoe Retailer

Men's Shoe Retailer

Children's Shoe Retailer
---

Shoes.com
: Shoes.com is headquartered in one of the greatest shoe city in the world - Boston, Massachusetts, the birthplace of American shoe manufacturing. In 1999, they founded the first online shoe shopping destination. Over the past two decades, they have served millions of shoe-adoring customers of all shapes, sizes, and tastes. They are obsessed with helping their customers find that perfect pair. And each day they are one step closer to delivering smarter, personalized shoe-shopping, at great value.
---

Skechers: SKECHERS USA, Inc., an award-winning global leader in the lifestyle footwear industry, designs, develops and markets lifestyle footwear that appeals to trend-savvy men, women and children. With more than 2,500 styles, SKECHERS meets the needs of male and female consumers across every age and demographic. Headquartered in Manhattan Beach, California
Men's Shoes

Women's Shoes

Children's Shoes
---

Steve Madden: Steve Madden, the footwear fashion mogul of the 21st century, has immersed his company into virtually every aspect of the fashion industry. With his primary success and initial endeavor as a shoe designer, Mr. Madden has maintained the direct day-to-day responsibility for the design and marketing of the company's trend setting shoes for the past two decades. Expanding now into other accessories such as handbags, belts, socks, watches and outerwear, Steve Madden is evolving into a lifestyle brand. With over $500 million in sales to date, Steve Madden, Ltd. is one of the most successful brands in the fashion footwear market. Consistently featured in the media, the brand maintains global recognition and appeal.
---

Stuart Weitzman
---

Teva: the Teva footwear brand & stores are a division of Deckers Brands.
---

Timberland: their story began in 1918, in a small Boston, Massachusetts shoe company where Timberland founder, Nathan Swartz, began his bootmaking career as an apprentice stitcher. With his own hands, he cut leather, stitched seams, attached soles and learned how to craft fine leather boots. In 1952, he bought half an interest in The Abington Shoe Company. Three years later, he bought the remaining interest and welcomed his sons into the company. Together, they made shoes for leading manufacturers for nearly 10 years. In the '60s, waterproof leather boots as they know them didn't really exist. The Swartz family helped change all that by introducing injection-molding technology to the footwear industry. This technology fused soles to leather uppers without stitching, producing one of the first truly waterproof boots. In 1973, the Timberland name was born. "Timberland" started as the brand name for their original waterproof leather boot. Then, because the boot was so popular, the company name was officially changed to The Timberland Company. In 1978 and 1979, Timberland added casual and boat shoes to its line to become more than just a boot company. In the 1980s, the company expanded into an international lifestyle brand. Sidney Swartz took the reigns and under his leadership Timberland was launched in Italy, their first entry into the international market (today they are represented all over the world). Then they introduced Timberland clothing and women's footwear...
New Hampshire, USA
---

Top Rated Shoes: Top rated shoes sells Large and Petite high heels, boots, and shoes. They have petite heels starting in U.S size 1 to U.S size 16. Visit http://www.topratedshoes.com to get your customized high heel shoes today. E-mail: info@topratedshoes.com Contact: Joanne
Women's Shoe Store
High Heel Shoes
---

Vegetarian-Shoes (United Kingdom): Vegetarian Shoes was established in 1990 at a time when Veganism was not as widely recognized - it was a battle just to try and get some soya milk for a cup of tea locally!! As a small, but long established company, it is now a massive undertaking to get their name and identity changed around the world. They are a Vegan-Friendly footwear company (as the majority of their vegan staff will testify), and they are proud and privileged to make the highest quality vegan footwear possible for their wonderful customers!
---

Viaspiga: Taking its name from a legendary street in Milan, Via Spiga was established in Italy in 1985. Via Spiga shoes are steeped in a heritage of pure Italian designs, leathers and materials, all under the creative direction of couture designer Ernesto Esposito. A great advocate of education and art, Esposito designs, directs and styles Via Spiga shoes with the pure, simple goal of bringing luxury fashion within reach.
Handbags
Belts
Women's Shoes
Men's Shoes
---

Wide Fit Shoes: Specialist in wide shoes for men and women with extra wide feet, they have large selection of wide sandals, wide boots, wide slippers, large size shoes, wide mens shoes, wide work boots and steel cap boots. They also have a good variety of formal and casual footwear including loakes shoes. Address 33 Kenton Park Parade, Kenton, Harrow, Middlesex, HA3 8DN Phone: 02089071742 Fax: 02089071742 E-mail: info@widefitshoes.co.uk Contact : Jesol Umeria
Women's Shoe Retailer

Men's Shoe Retailer

Wide Shoes for Men

Wide Shoes for Women
---

Wissota Trader
---

Zappos : Retailer of men's shoes, women's shoes and children's shoes. At Zappos, they now carry over 500 name brands, over 90,000 styles, and close to 2 million pairs of shoes in stock and ready for immediate shipment. They offer the absolute best selection of shoes available anywhere, but much more important to them is offering the absolute best service. They staff their call center 24/7, and currently have a staff of over 600 people. The vast majority of their employees work on the front lines taking care of their customers or shipping shoes out of their warehouse.
If you did not find enough information on this page regarding women's shoes, you are welcome to check the women's footwear guide for more resources.
Learn more about women's footwear from the following footwear definitions.

Shoe Definition
Footwear is great, but you may want to also check our Women's Clothing Stores page as well.
If you wish to search for additional women's shoe stores, try the search engine section.
If you are looking for more then only women's shoes, you may also want to check out the Men's Shoes Retail and Kids Shoes Retailer sections.
Ready to shop:
If you can not find enough shoe resources on this page, you are welcome to search the Amazon database for additional retailers of women's shoes
. They have many footwear options for women including sneakers
, dress shoes
, boat shoes
(if you need a hat to go with your boating shoes, you can try our captains hat or boating hat section), moccasins
, boots
, dyeable shoes
, clogs (learn about clogs from the clog definition page)
, Espadrilles
, flats
, loafers
, oxfords
, pumps
, sandals
, leather shoes
, slides & mules
, slingbacks
, slippers
and wedding shoes
(you can find additional wedding shoe retailers from our bridal shoe store directory).

Return to the women's shoe store main page.
Thank you for using the Apparel Search website to learn about stores selling women's footwear.