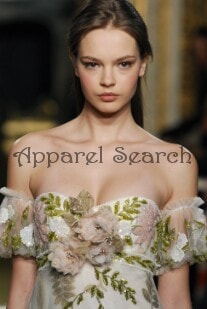 One of the primary goals of our fashion guide is to help members of the apparel industry locate information about fashion and related topics. In an effort to assist, we have categorized a few aspects of our industry into various sub categories. This page obviously does not cover every single aspect of our industry, but it will hopefully help point you in the proper direction. If you can't find what you are researching from the links below, you are welcome to also try our search engine to locate a specific topic of interest. For example, you can search for "clothing factories", "handbag stores", "fashion trends", "cotton" etc.
Fashion Industry Directory, Fashion Directory 3, Fashion Directory 4
Apparel Search supports the fashion industry which includes textile and apparel brands, clothing retailers, manufacturers & importers, wholesaler distributors and every other company that is part of the product development process.
Below you will find a few more examples of our clothing industry categories that we believe will be of interest to you. Utilize these resources to help you learn more about clothes, style, and the garment industry.
Use our search engine to search for fashion.
Research information about the apparel industry from the resources above or try our search engine to browse the various areas of our website.

Fashion styles, fabrics, and trends go beyond simply being basic aesthetic values enjoyed by modern society. The shirts, pants, shoes, jackets, or dresses that we wear are important components that help form our individual lifestyle. Clothes emerge as an expressive tool for designers to deliver their message to the world. As consumers decide which message they wish to embrace by making purchases, they send a strong signal regarding their current and possible future preferences. Clever companies will take notice and design their next collection accordingly.
With the influence of social media, celebrities and bloggers, the voice of emerging designers and popular brands alike are easily being seen and heard. So, if you are a fashion designer, we hope that you are working hard to design apparel that consumers will enjoy. We also hope that the links above help you design, source, and sell your products more efficiently and effectively. Our industry has a significant impact on fashion, society, and the general mood of the nation and world around us. Don't take that responsibility casually. Simple, functional, and original are the key components to describe minimalist fashion. Toss in a little creativity and flare from time to time, and you have a nice opportunity for success.

We hope you love the garment & footwear industry as much as we do.