ABC Stores: (Honolulu, Hawaii) Like most convenience store chains ABC Stores has multiple outlets; fifty six stores that span the Pacific from Hawaii to Guam and Saipan, to be exact. ABC Stores employs more than 800 Associates.
Honolulu, Hawaii Phone # (888) 703-4ABC from USA; #(808) 591-1063 international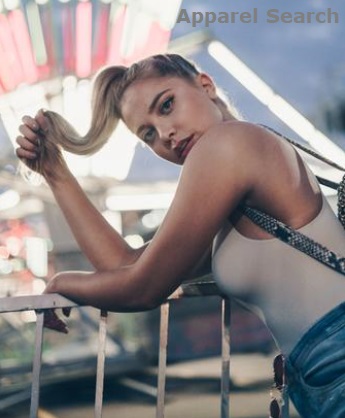 ---

Abercrombie & Fitch Abercrombie & Fitch Co. is a leading specialty retailer encompassing four concepts - Abercrombie & Fitch, abercrombie, Hollister Co., and RUEHL. The merchandise is sold in retail stores throughout the United States and through catalogs. Abercrombie Kids. The Company also operates e-commerce websites at www.abercrombie.com, https://www.hollisterco.com/ .
Reynoldsburg, OH Phone # (614)-577-6500 or 1-(800)-666-2595
---

Aéropostale: Aéropostale, Inc. is a mall-based, specialty retailer of casual apparel and accessories, principally targeting 14 to 17 year-old young women and men through its Aéropostale® stores and 7 to 12 year-old kids through its P.S. from Aéropostale™ stores. The Company provides customers with a focused selection of high-quality, active-oriented, fashion and fashion basic merchandise at compelling values. Aéropostale® maintains control over its proprietary brands by designing, sourcing, marketing and selling all of its own merchandise. Aéropostale® products can only be purchased in its Aéropostale stores and online at www.Aéropostale.com. P.S. from Aéropostale™ products can be purchased in P.S. from Aéropostale™ stores and online at www.ps4u.com. The Company currently operates 885 Aéropostale stores in 49 states and Puerto Rico, 36 Aéropostale stores in Canada and 2 P.S. from Aéropostale stores in 1 state.
---

Aldo Shoes (Canada) a privately held company, which operates over 600 retail, stores across Canada, the United States and United Kingdom. ALDO specializes in the creation of high quality fashion footwear, leather goods and accessories. This sought-after brand pays close attention to detail and fine craftsmanship. ALDO is dedicated to bring you both quality and cutting-edge trends at affordable prices, season after season. What's more, ALDO's dedicated team of buyers and stylists constantly travel the globe to keep you on the pulse of fashion. Whether the latest footwear trends are breaking in London, Milan, Paris, New York or Tokyo, ALDO will have them on your feet first! Quebec, Canada Phone # (514) 747-2536
---

American Eagle Outfitters : American Eagle Outfitters is a rapidly growing specialty retailer of quality, casual apparel for men and women with a focus on customers age 16-34. The first American Eagle Outfitters store opened its doors in 1977. The stores originally sold branded sports apparel, equipment and accessories for outdoor sports, including hiking, mountain climbing and camping. In 1992 the Company was repositioned to focus on selling its own brand of casual apparel. But one thing AE was careful to retain was the wholesome, outdoor-inspired look that their customers have grown to know and expect from their merchandise. American Eagle Outfitters designs, markets and sells its own brand of laidback, current clothing targeting 15 to 25 year-olds, providing high-quality merchandise at affordable prices. The original collection includes standards like jeans and graphic Ts as well as essentials like accessories, outerwear, footwear, basics and swimwear. The American Eagle brand also includes a Dormwear collection, aerie, which is available in 83 standalone stores, American Eagle stores and at aerie.com. The collection includes bras, undies, camis, hoodies, robes, boxers, sweats and leggings for the AE girl. Designed to be sweetly sexy, comfortable and cozy, the aerie brand offers AE customers a new way to express their personal style everyday, from the dormroom to the coffee shop to the classroom.
Warrendale, PA Phone # (724) 776-4857 Stock: AEOS
---

Angel's Attic: she has a women's apparel specialty shop. She attempt to sell the highest quality at the best price possible. The store specializes in different one-of-a-kind clothing. Her clients are primarily working or elderly women that like to look their best. Address: 126 East Main Street Georgetown Kentucky 40324 US Phone: 502/570-9122 or 502/570-9933 Fax: 502/570-9933 Email: plangel@bellsouth.net Contact: Peggy Angel, Owner
Gender: Women's
Retail

Category: Specialty
---

Ann Taylor Factory offers unique, high-quality designs at an incredible value including suits, dresses, pants, and much more in stores and now online. They believe every woman deserves a life of possibility. And that life deserves a wardrobe to match.
---

A Pea In The Pod A Pea in the Pod is the one and only stop for celebrity clients, designer labels, and the most stylish nine month of her life. A Pea in the Pod gives her the choice of the most luxurious and discerning maternity fashion available. Your source for luxurious maternity clothes, trendy maternity clothing, fashionable pregnancy apparel and accessories.
---

ApparelNY.com: A fast growing men's and women's online apparel store providing fashionable New York Styles at very affordable prices. A vast array of products: leather garments including lambskin leather pants, coats, skirts, biker jackets and chaps; robes including chenille robes, terry velour, satin; sleepwear, pajamas; casual wear and beachwear. They sell very high quality merchandise but very competitively priced. Address: 771 West End Avenue, 6D New York, NY 10025 USA Phone: 1-866-NDK-NYNY (toll free) or 212-280-8679 Fax: 212-961-1038 Email: apparelny@nyc.rr.com Contact: S Khan
Gender: Men's and Women's
Store

Type: Online Retailer
Retail

Category: Specialt
---

April Cornell (Vermont) April Cornell offers multiple collections of colorfully designed women's and children's apparel including dresses, skirts, blouses, and sleepwear. April Cornell clothing is perfect for women, infants, girls 2-6, girls 8-12, and Mother & Daughter. April Cornell also offers books and housewares like table linens, placemats and napkins, bedding, and dolls and stuffed animals. April Too is a plus size women's clothing collection for sizes 18-22. The Kit Cornell collection has a contemporary fit; European cut and sophisticated, youthful style. Shop online today or visit one of the April Cornell stores nationwide.
---

Ardene: In 1982, they started as an accessories and jewelry retailer, and today, they are on a whole new level - selling clothing, footwear, accessories, jewelry, activewear, intimates, and more. With 375+ stores (in 2019) and a growing ecommerce business, they are inspired by the ever-changing world of their customer, social media, pop culture, fashion, and beauty. Their goal is to be the fast-fashion leader in Canada and worldwide.
---

Army and Air Force Exchange Service (AAFES): The Army and Air Force Exchange Service (AAFES) not only touches the lives of active duty military, National Guard members, reservists, retirees and their families. It's a military organization with a two-fold mission: AAFES operates around 10,500 facilities worldwide, supporting 25 separate businesses in 25 countries and overseas areas, and in every state in the union. These include 1,423 retail facilities -- 171 are main stores or shopping centers--and close to 200 military clothing stores on Army, Air Force, and Marine installations around the world.
To provide quality merchandise and services to soldiers, airmen and their families wherever they're stationed around the world.
To generate reasonable earnings to support Army and Air Force morale, welfare and recreation (MWR) programs.

---

Asos: ASOS is a global online fashion and beauty retailer and offers over 50,000 branded and own label product lines across womenswear, menswear, footwear, accessories, jewelry and beauty with approximately 1,500 new product lines being introduced each week.
---

Athlete's Foot: The Athlete's Foot Group, Inc. is a privately owned international athletic footwear retailer, operating more than 700 corporate and franchise stores in 40-plus countries. Founded in 1971, the Atlanta, Georgia based company is a subsidiary of Groupe Rallye, a French food retail conglomerate with interests in fashion, home improvement, sports and real estate. Atlanta, GA Phone # (888) 801-9157
---

Auburn Leather Company: leather goods and accessories including motorcycle bags, leather laces, western tack, crafts and more.
Auburn, KY Phone # (800) 635-0617 or (270) 542-4116
---

Avenue : at Avenue plus size women's fashion you can shop for fashion in women's sizes 14-32. The best looks of the season, including swimwear, dresses, sandals and more. Women's retailer specializing in plus size clothing.
---

Avon Products, Inc.: In over 100 countries, Avon is a leader in beauty and a powerhouse in direct selling. For their customer, they are a trusted name. Avon is the world's leading direct seller of beauty and related products, with $6.8 billion in annual revenues. Avon markets to women around the world through 4.4 million independent sales Representatives Avon product lines include such recognizable brand names such as Avon Color, Anew, Skin-So-Soft, Advance Techniques Hair Care, mark.(TM), beComing and Avon Wellness. Avon also markets an extensive line of fashion jewelry and apparel. To celebrate women's power to make a beautiful and positive impact in the world. Avon Products, Inc. Headquarters 1251 Avenue of the Americas New York, NY 10020 TEL 1-800-FOR-AVON 1-800-367-2866 or 1-212-282-7000
---

A/X Armani Exchange: We do not have to tell you about Armani, do we? If you have not heard of Armani, we think you should leave ApparelSearch.com immediately. Have a nice day.
If you own or manage a clothing retail store, please let us know the details about your clothing store. It will be our pleasure to add your store to our retail clothing store directory.
Clothing Stores Directory:

Thank you for using the Apparel Search website.