Clothing Stores Directory: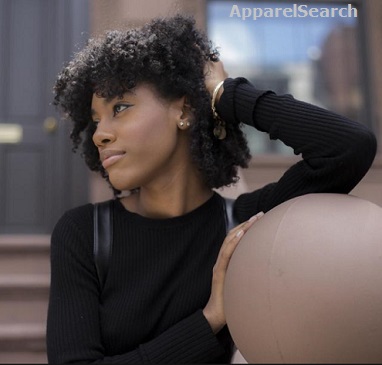 BackStage Dancewear & Gifts: they specialize in shoes, clothing, accessories and gifts for the performing arts, including all forms of dance, drill team, cheerleading, and gymnastics. Special and custom orders are welcomed. Discounts for group orders. Address: 17302 A Highway 3 Webster Texas 77598 USA Phone: (281) 316-6672 or (281) 316-6673 Fax: (281) 316-6673 Contact name: Jamie Turner email address: jturner0526@houston.rr.com
Gender: All
Store

Type: Brick & Mortar
Retail

C

ategory: Specialty

(performing arts)
---

Barneys (purchased by Jones Apparel Group, Inc. Dec. 2004): Luxury clothing store. A mecca for discerning fashionistas and clothing connoisseurs since 1923. Barneys New York is a luxury specialty retailer renowned for having the most discerning edit from the world's top designers, including women's and men's ready-to-wear, accessories, shoes, jewelry, cosmetics, fragrances, and gifts for the home. Barneys' signature sense of wit and style is manifested in its creative advertising campaigns, original holiday themes, and celebrated window displays. Today, Barneys New York operates flagship stores in New York City, Beverly Hills, Chicago, Seattle, Boston, San Francisco, Las Vegas and along with a preeminent luxury online store, Barneys.com, as well as 16 other full price stores and warehouse stores across the United States.
---

Bass Pro Shops: Hunters and Fisherman wear clothes too. You can find outdoor sporting clothes at this site. Springfield, MO Phone # US & Canada 1-800-227-7776 International 1-417-863-2499
---

Baybasics.com: Offering City Lights activewear, exercise clothing, comfortable workout fitness apparel and more. Address: Sunset Dr Brandon, Vermont 05733 USA Email: info@baybasics.com Contact: Tamara Magoon, Owner
Gender: Women's
Store Type: Online Retailer
---

Bealls: Beall's, Inc. is the parent company of Beall's Department Stores, Inc, Beall's Outlet Stores, Inc., and Burke's Outlet Stores, Inc. The corporation, through its subsidiaries, operates over 560 retail store sites in states across the Sun Belt, from Florida to California with annual sales over one billion dollars. Since its modest beginnings in 1915 Bealls has grown to be a major employer in the State of Florida as well as a valued asset to all the communities it serves throughout the country. With Corporate headquarters located in Bradenton Florida, the operating companies take advantage of resource sharing by utilizing the synergistic functions provided by Beall's, Inc., including Distribution, Finance, Information Systems, Loss Prevention and Human Resources. Conversely, each company has its own buying staff, product development group and advertising strategy. Disclaimer: Stores operated under the Bealls name located in Texas, New Mexico, and Alabama are managed and owned by Stage Stores, Inc. Stage Stores, Inc. is not affiliated with Beall's, Inc. or its subsidiaries.
---

Belk: Today, there are approximately 210 Belk stores in 13 states in the southeast and mid-Atlantic regions. The stores are still privately owned by the Belk families and company management after more than 111 years. Belk, Inc. is the nation's largest privately-owned department store organization. Belk, Inc. is composed of four store operating divisions and a subsidiary corporation, Belk Stores Services, Inc. based in Charlotte, North Carolina. The four divisions are: Central Division based in Charlotte, North Carolina; Northern Division based in Raleigh, North Carolina; Western Division based in Greenville, South Carolina; Southern Division based in Jacksonville, Florida.
Charlotte, NC
---

Benetton: (Italy) is a unique global group, where design and manufacturing know how in the textile clothing sector are combined with the strong identity and image of some of the world's leading sports brands, including Nordica, Prince, Rollerblade and Killer Loop, which were incorporated through the acquisition of Benetton Sportsystem. The company operates all over the planet with more than 7,000 shops in over 120 countries; 30,000 people working for Benetton worldwide and producing more than 80 million items every year. Treviso, Italy Phone # 39 0422 519111
---

Bergdorf Goodman (Part of Neiman Marcus Group ) Bergdorf Goodman Standing at the crossroads of fashion at Fifth Avenue and 58th Street in New York City, Bergdorf Goodman is known throughout the world for elegance, luxury, and superior service.
New York
---

beso: beso is a website where you can shop for clothes, accessories, and home good. They carry all of your favorite brands and stores, all in one place, personalized for your unique taste and style. beso is a website and brand owned by Shopzilla.com beso is the online shopping destination that allows you to browse products at thousands of stores - from big name retailers to exclusive boutiques to the shop around the corner just waiting to be discovered. Whether you want to browse only your favorites, or explore it all, you can tailor beso to shop your way. Address: 12200 W. Olympic Blvd. #300 Los Angeles, CA 90064 Phone: 310-903-4254 Fax: 310-903-4254 Email: darmstrong@beso.com Contact: Dan Armstrong
---

Bershka (Spain) [part of Inditex] : retailer with five fashion chains and 1,169 stores. The groups are; Zara , Pull and Bear, Massimo Dutti, Bershka, Stradivarius.
---

Big Dogs Sportswear : Big Dog Sportswear produces high quality, reasonably priced activewear and accessories for men, women, and children of all ages. The Santa Barbara-based company's collection of lifestyle apparel and accessories reflects the activities and sports popular throughout California and the West. Created from the recipe Quality Value Fun, Big Dogs' unique products can be found in better department stores and specialty shops, company-owned retail stores, or purchased through our mail order catalog
---

Big Lots, Inc. : Headquartered in Columbus, Ohio, Big Lots is a Fortune 500 company with annual revenues exceeding $4 billion. Their stock is traded on the New York Stock Exchange under the symbol BLI. They currently operate over 1,400 stores in 47 states. In addition, over 800 of their closeout stores have furniture departments. They also operate a Wholesale Division and an online business-to-business wholesale Web site. In 2001, they changed their array of store names and company name (formerly Consolidated Stores Corporation) to one national brand: Big Lots. This single national identity helps their customers associate one name with the great, dependable bargains they've come to expect from their stores. With their rebranding, they also made many improvements in the Big Lots shopping experience. These include updated, attractive stores with wide aisles, improved lighting, quick checkout, and even better service. Their stores are located across the country in cities large and small and in all kinds of neighborhoods. They range in size from 20,000 to 60,000 square feet, with annual per-store sales averaging $3.8 million. Address: 300 Phillipi Road, P.O. Box 28512 Columbus Ohio Phone: (614) 278-6800 Fax: (614) 278-6676
---

Birchtree: is a women's clothing store located in Woodstock, New York, for more than 20 years. Their customers have many different lifestyles and vocations, but all seek elegance and comfort in their style of dress. Birchtree offers all sizes from Plus-Size to Petite. They specializes in super comfortable Flax clothing from Angelheart Designs while also offering stylish women's wear and accessories for all occasions from Cut Loose, Stephanie Schuster sweaters, Tom Tom, Gloria Thornton pants, Kusnadi, Avalin sweaters, and much, much more. Shop and chat with them at their Woodstock location or stop by a www.BirchtreeWoodstock.com any time! Visit often as styles, sizes and colors will be updated regularly. Address: 6 Tannery Brook Road Woodstock, New York 12498 United States Phone: (845) 679-7585 Fax: 8456792000 Email: info@birchtreewoodstock.com Contact: Eliana / Owner
Gender: Women's
Store Type: Online and Brick & Mortar
Retail Category: Other
---

Birkenstock Shoes: With global headquarters, production and logistics based throughout Germany, Birkenstock footwear is sold in approximately 90 countries worldwide. Birkenstock has been sold in the U.S. for 50 years with U.S. sales and service based in Novato, CA.
---

Black Tie Tuxedos: One of the largest selections of designer tuxedos, vests and accessories. Christian Dior, Oscar de la Renta, After Six, Raffinati, Ralph Lauren, etc. Rental & Sales. Same day service available. This company also owns Bridal Etc. Address: 26459 Ynez Road, #A Temecula, CA 92591 USA Phone: 909-296-5885 Email: bridalsetc@aol.com Contact: Dee Belles, Owner
Gender: Men's
Store Type: Brick & Mortar
Retail Category: Specialty
---

Blair Corporation
BLAIR Corporation was founded in 1910 by John L. Blair, Sr. The company sells fashion apparel for men and women, plus a broad range of home products, primarily by mail. Its facilities are located mainly in the Warren, Pennsylvania area where all functions of advertising preparation, mailing, order handling and shipping are performed. The firm serves customers located in all 50 states. Warren, PA Phone: (814) 723-3600
---

Bloomers4U.com :Custom Made to Order Bloomers and Peasant Tops.. They Offer Maternity and Plus Sizes and they Ship Worldwide ! Address: 4562 Oakton Dr Orlando, FL 32818 Phone # 321-303-2115 Fax # 407-293-4882 E-mail: Lisa@Bloomers4U.com Contact: Lisa Rosenberg
---

Bloomingdale's (Part of Macy's) a leader in department store fashion, serves customers through 24 full-line department stores in 10 states. It focuses on upscale fashion apparel and home-related goods, with an emphasis on distinctive merchandise offerings. Known worldwide for its fashion sense and merchandising savvy, Bloomingdale's helped launch the careers of many now-famous designers. Among them are Ralph Lauren, Tommy Hilfiger, Calvin Klein and Donna Karan. New designers such as Shoshanna and Daryl K are being showcased today at Bloomie's and could well be the stars of tomorrow.
New York, NY
---

Bluefly's: online fashion retailer.
---

Bob's Stores: Bobs Stores has over 30 locations throughout New England, Bob's Stores continually offers great buys on brands you wear. Meriden, CT Phone # (203) 235-5775
---

Bon-Ton Department Stores, Inc.: The Bon-Ton Stores, Inc. is a regional department store chain operating 139 department stores and two furniture stores in 16 states from the Northeast to the Midwest under the Bon-Ton and Elder-Beerman names. Their stores offer quality branded opening, moderate and better priced merchandise in apparel, cosmetics, shoes, accessories and distinctive home fashions, as well as exclusive private-label merchandise. The Bon-Ton carves out and maintains a niche in smaller markets, attracting customers seeking fashion-right merchandise at competitive prices. They provide an upscale presentation and a high level of service with the convenience of local shopping. The Bon-Ton operates in targeted markets where they are a primary department store. They enjoy a strong reputation for providing quality merchandise at competitive prices delivered with top-quality service in neighborhoods where their customers live. York, PA
---

Bon Ton Vintage (Texas) : One Texas' finest vintage clothing experiences, with styles for children and adults from all eras. Conveniently located off I-35 in Forreston, Texas. 124 S. Highway 77 Forreston, Texas 76041 Telephone (972) 483-6222 e-mail: john@bontonvintage.com
---

Bonworth Inc.: is a nationally known manufacturer and retailer of quality fashions with over 106 stores in 29 states. The corporate office is located in Hendersonville, North Carolina. It houses the flagship retail store and is the center of operations for design, manufacturing, and distribution. BonWorth opened it's first store in 1976 and began manufacturing in Hendersonville in 1980 and now has three factories and a distribution warehouse to supply them. BonWorth manufactures coordinating separates in misses and petite sizes, their specialty being embroideries. They manufacture specifically for their Outlet division. Address: 40 Francis Rd. PO Box 2890 Hendersonville, North Carolina 28793 USA Phone: 828-697-2216 Email: npl@bonworth.com ContactName: Noren Lowe
---

Boscov's Department Store: Boscov's is now one of the world's largest family-owned department stores, with more than one billion dollars in sales revenue from 34 locations in the mid-Atlantic states of Pennsylvania, New Jersey, New York, Delaware, and Maryland. prices are generally in the moderate to better range, with competition coming from many types of retailers, including national and regional department stores, specialty shops, and discount stores. Boscov's full line of merchandise, complimented by a variety of additional customer services, provides its customers with a complete shopping experience.
Reading, PA Phone # (610) 779-2000
---

Box2 (United Kingdom) Box2 is built on personal service, backed by 20 years of fashion experience. Their stock of plus size womenswear changes regularly, although they still have a continuous selection of styles throughout the year to suit all age groups, including day and evening occasionwear with co-ordinated bags, hats and shoes. Most items will mix and match making your entire wardrobe easy to assemble.
---

Brand Alley BrandAlley is the upmarket shopping portal, specialising in a non-stop, designer lifestyle. Every day they have brilliant sales, with up to 70% off top names in the fashion world - like D&G, Diesel and French Connection for men, women and children, plus the hottest beauty and homeware brands.
---

Brooks Brothers: For nearly two centuries, Brooks Brothers has set the standard for modern American style. Since opening its doors in 1818, Brooks Brothers has become a national icon revered for the correctness, quality, and classic elegance of its merchandise and services. While fashions come and go, Brooks Brothers has demonstrated that the desire for quality and good taste remains constant. Brooks Brothers has ultimately come to define, classic, quintessential American style. Owned by Marks & Spencer

---

Brown Shoes formerly called Brown Group Inc.: Browns Shoes is a family-owned business established in Montreal in 1940, and is synonymous with top international designer collections and exclusive street savvy fashion for ladies, men and children. One of the secrets to the success of the chain is the retail philosophy of the late Chairman Morton Brownstein C.M., who explained, "I want every customer to say, 'I need to go to Browns,' not 'I need to buy a pair of shoes.' If we accomplish this, then we have succeeded in equating shoes with Browns in a customer's mind, so that for her or him, the only place to purchase shoes is Browns."
---

the Buckle : The Buckle, Inc. (NYSE: BKE) is a leading retailer of medium- to better-priced casual apparel, footwear and accessories for fashion-conscious young men and women. The Company currently operates over 300 stores in 38 states, under the names Buckle and The Buckle. Buckle markets a wide selection of brand names and private label casual apparel, including denims, other casual bottoms, tops, sportswear, outerwear, accessories and footwear. The Company emphasizes personalized attention to its guests (customers) and provides individual customer services such as free alterations, free gift-wrapping, layaways and a frequent shopper program. In addition to the retail locations, the Buckle Screenprinting is a full-service solution offering a broad selection of promotional merchandise to outside athletic teams, organizations, clubs and individuals.
Kearney, Nebraska Phone # 1-800-522-8090
---

Bugatchi Established in 1981, Bugatchi is a designer lifestyle brand tailored to a confident, modern and successful man with a passion adventure. Bugatchi embraces contemporary design, incorporating brilliant color, quality materials and exceptional craftsmanship.
---

Burlington Coat Factory: Burlington Coat Factory Warehouse Corporation operates a chain of "off-price" apparel stores, which offer a broad range of moderate to higher priced, brand name merchandise for men, women and children at prices substantially below traditional full retail prices.
New Jersey Corp. Office
1830 Rt 130 North
Burlington, NJ 08016
(609) 387-7800
Burlington, NJ Phone # (609) 387-7800
Learn more about the fashion industry from the links below:
Today is the perfect time to learn more about fashion.

Thank you for using the Apparel Search website.