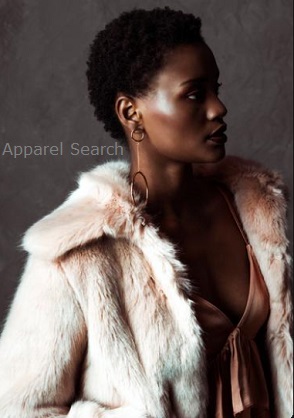 Clothing Stores Directory:

La Garconne: fashion of personal spirit.
---

Lake Powell Management Corp: Retail boutique and souvenir shop at Lake Powell, Utah offering swim and resort wear, accessories, jewelry, beach gear and souvenirs. Address: SR 276 #2200 Lake Powell Utah 84533-2200 USA Phone: 435-788-2200 Fax: 435-788-2200 Email: debbie@beehive.net Contact: Debbie Evans, President
Gender: All
Store Type: Brick & Mortar
---

Lands' End: Lands' End, Inc. is a direct merchant of traditionally styled, casual clothing, as well as accessories, domestics, shoes and soft luggage. The Company's products are sold under the brand names Lands' End, Coming Home, Super-T, Squall and Drifter and are offered through distribution channels consisting of regular mailings of its monthly primary catalogs, prospecting catalogs, specialty catalogs, the Internet and the Company's international businesses. The Company mails approximately 259 million full-price catalogs, including specialty catalogs, abridged issues and international catalogs, and offers online shopping on its Website at www.landsend.com. The Company's core business segment consists of adult apparel.
Menomonee Falls, WI Phone # (414) 703-7000
---

Lane Bryant: At Lane Bryant, we believe that every woman can (and will) achieve what she wants. That possibilities are endless. And that boundaries are made to be pushed. Lane Bryant is the style leader in fashions for plus-size women. Casual, business, and sport clothing for women in sizes 14 to 26.
---

Latin Dance Store Latin Dance Store has dance shoes for every dance and dresses for every occasion. Salsa, Swing, Ballroom, Country and more. Check out their awesome styles on their website or come in and try it on for yourself at their new physical location at 9627 Chapman Ave in Garden Grove Ca. 92841. 714-638-5601. Phone - 714-638-5601 Fax E-mail - info@latindancestore.com Contact: Beatrix Dozier
---

Rich's, Lazarus & Goldsmiths: (was Part of Federated) bought by Federated ... Then turned into Macy's stores.
---

Leather Inn: leather-wallets, belts, handbags, luggage Address: 2522, Ranchside Terr Newport Richey Florida 34655 U S A Phone: 727-372-2717 or 727-581-3887 Fax: 727-372-2717 Email: sbelde@yahoo.com Contact: Sridhar Belde-president
---

LegendaryUSA: specializes in American made leather and wool jackets. Famous name brands such as Schott NYC. Free shipping within the continental United States. Address: 326 Tapestry Exton, Pennsylvania 19341 USA Phone: 866-4ALEGEND or 610-363-7042 Fax: 610-363-9184 Email: sales@legendaryusa.com Contact: Herman Galindez
Gender: All
Store Type: Online Retailer
Retail Category: Specialty
---

Levi Strauss (Levi, Dockers): Levi Strauss & Co. (LS&CO.) manufactures and markets branded jeans and casual sportswear under the Levi's, Dockersand Slates brands. The company employs a staff of approximately 1,600 people at its San Francisco headquarters, and approximately 30,000 people worldwide. It currently has 32 production facilities (11 in North America are slated to close in 1999) and 29 customer service centers throughout the world. The company generally manufactures goods in the regions in which they are sold.
Levi Strauss & Co. is a global corporation made up of three business units:
Levi Strauss, the Americas (LSA) includes the United States, Canada, Mexico and Latin America.USA Corporte Office: Mailing address is:
P.O. Box 7215, San Francisco, CA 94120
telephone: 415-501-6000
Levi Strauss Europe, Middle East, Africa (LSEMA) is divided into three geographic areas: Europe, Middle East and Africa. LSE: Avenue Arnaud Fraiteur 15-23, 1050 Brussels, Belgium
telephone: 322-641-6011
Asia Pacific Division (APD/aCFR) is comprised of both wholly owned-and-operated businesses and licensees throughout Asia and the Pacific. APD: 60 Martin Road, No. 05-01, TradeMart Singapore, Singapore 239065 telephone: 65-735-9303
San Francisco, CA Phone # (415) 501-6000
---

Lids.com : Offers a selection including MLB, NFL,and NCAA hats. Founded in 1995 and comprised of more than 550 mall-based stores, airport stores, street level stores and factory outlet stores nationwide, and in Puerto Rico and Canada under the Lids, Hat World, Hat Zone, Head Quarters and Cap Connection retail brands, Hat World is the specialty retail leader of officially licensed and branded athletic fashion headwear. Most stores offer a vast assortment of college, MLB, NBA, NFL and NHL teams, as well as other specialty fashion categories all in the latest styles and colors. Some stores also offer a strong complementary line of licensed apparel, and custom embroidery capability. Typically offering more than 1,000 different hats in each store, Lids and Hat World serves the core fan and fashion-conscious and trend-savvy mid-teen to mid-20s customer. Hat World also sells its products and promotes its stores through the Internet sites lids.com, hatworld.com, and lidscyo.com. Hat World also sells its products and promotes its stores through a mobile 44-foot "Lids on the Road" souvenir trailer, which retails at major sporting events.
---

Limited Too: Too, Inc. aims to be a world-class brand for the tween (ages 7 to 14) girl. To accomplish this, Too operates two divisions that create magical places for the tween girl. At Limited Too, the company sells apparel, swimwear, sleepwear, underwear, footwear, lifestyle and personal care products for active, fashion-aware tween girls. Limited Too currently operates more than 570 stores in 46 states and Puerto Rico and has a select number of international franchised stores. Limited Too publishes a catalog coinciding with key tween shopping times throughout the year, and conducts e-commerce on its Web site, limitedtoo.com. Too Inc. became a fully independent public company in August 1999, in a spin-off to shareholders of The Limited. The Limited had established Limited Too brand stores adjacent to or as departments within The Limited stores. In 1996, a new management team recognized that its core customer had her own emerging sense of style and revised the strategy to create a focused and differentiated brand image for fashion-aware tween girls. In June 2009, it was announced that Tween Brands was merging with Dress Barn.
---

Little Fashions Boutique: Little Fashions Boutique is upscale online girls boutique that specializes in designer girls clothing, special occasion girls dresses, winter girls coats and sequined girls shoes. They sell very unique girls clothing & shoes that are not easy to find somewhere else. Their main goal is to make online shopping super easy and fun and put a smile on your childs face. Excellent customer service and quick shipping are guaranteed.. Address: 20 Brandywine Rise, Green Brook, NJ 08812 Phone: (732) 424-6565 Fax (732) 752-1817 info@littlefashionsboutique.com Owner: Olga Zurek
Children's Clothing Store
Girls Clothing Retailer
Special Occasion Dresses
Girls Shoes Retailer
---

LL Bean: Located on Main Street in Freeport, Maine, the company now sells more than 16,000 outdoor products through catalogs, a downtown Freeport retail store, and eight stores in Japan. The Freeport flagship store is one of the most popular tourist destinations in Maine, receiving more than 3.5 million visitors a year. The company also has nine factory outlet stores: six in New England, one in Delaware, and two in Oregon
USA or Canada, call 1-800-441-5713 anytime.
United Kingdom, call 0800-962-954 anytime
All other countries, call 1-207-552-6878 anytime
Freeport, ME
---

LOFT creates modern, feminine & versatile clothing for women with one common goal: to look and feel confident wherever the day takes them. From everyday essentials to attainable trends, LOFT serves up outfits & perfect pieces at an incredible value.
---

Lord & Taylor : Lord & Taylor, one of the most respected names in retailing, is the department store leader in its markets - providing an exceptional combination of merchandise selection and customer service. They have 54 stores in ten states and the District of Columbia (year 2006). Their flagship store is on Fifth Avenue where their windows have made an impact on the New York fashion scene for more than 90 years. Today, Lord & Taylor continues to showcase the newest looks from some of the industry's best designers. Their fashion team works closely with their buyers to bring the latest trends from the runways into the reality of your lifestyle.
---

L.S Ayres: previously owned by May Department Stores. Later purchased by Federated Department Stores. The L.S Ayres stores have become part of the Macy's North division & Macy's Midwest
---

LTD Commodities: Online and Catalog retailer.
Bannockburn, IL Phone # (847) 295-5532
---

LuisAviaroma.com : Since 1930, LUISAVIAROMA has been recognized as a premier retailer focused on serving the unique needs of the luxury market. The store, and its official web site LUISAVIAROMA.COM, feature authentic men's and women's clothing, shoes and accessories from the most important designers in the fashion industry. LUISAVIAROMA and LUISAVIAROMA.COM are authorized retailers for all brands featured in store and on-line. Clients can shop from over 100 designer collections such as Chloè, Dior Homme, Dolce & Gabbana, Dsquared, Lanvin, Christian Louboutin, Moncler, etc. Other famous brands, such as Levi's Strauss and Lacoste, often create exclusive limited edition items only for LUISAVIAROMA.
If you own or manage a clothing retail store, please let us know the details about your clothing store. It will be our pleasure to add your store to our retail clothing store directory.

Learn about apparel retailers by reading clothing store news.
Thank you for using the Apparel Search website to learn more about clothing retailers.