Clothing Stores Directory: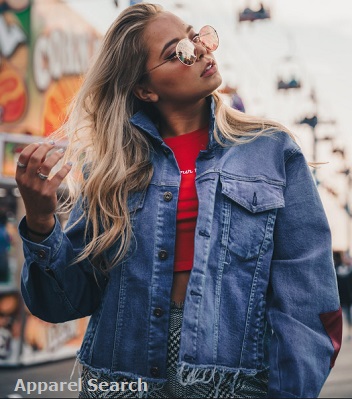 Dave's Army & Navy Store: Family owned and operated for over 40 years, Dave's New York features branded "Americana" rugged and casual clothing. Interactive American icon brands such as Levi's, Carhartt, Red Wing, Dickies, Schott, Alpha, Woolrich, Columbia, and Chippewa are offered in a wide selection of models at very favorable pricing. Address: 581 Avenue of the Americas, New York 10001 Phone: (212) 989-6444 Fax: (212) 627-5244 E-mail: info@davesnewyork.com
Men's Clothing Store

New York Clothing Store
---

David's Bridal (Part of May Company): Bridal retailer, featuring wedding gowns, dresses, and accessories.

---

Destination XL : Destination XL Group, Inc. is the largest omni-channel specialty retailer of big & tall men's apparel. The Company currently has 225 DXL retail and outlet stores in operation across every major metropolitan market in the continental United States with two stores located in Canada. Through the expansion of this new destination concept, and the growth of its e-commerce platform, DXL is positioned for accelerated long-term growth in revenue and increased profitability. With more than 2,000 private label and name-brand styles to choose from, big & tall customers are provided with a unique blend of wardrobe solutions not available at traditional retailers. The retailer operates under five brands: Destination XL® (DXL®), Casual Male XL®, Rochester Clothing, ShoesXL® and LivingXL®.
---

Dillard Department Stores, Inc.: Dillard's, Inc. ranks among the nation's largest fashion apparel and home furnishings retailers with annual revenues. The Company focuses on delivering maximum fashion and value to its shoppers by offering compelling apparel and home selections complemented by exceptional customer care. Dillard's stores offer a broad selection of merchandise and feature products from both national and exclusive brand sources. The Company operates 330 Dillard's locations spanning 29 states, all with one nameplate - Dillard's. Offering a distinctive mix of name-brand and private-label merchandise. William Dillard, the founder and Chairman of Dillard's, Inc., developed a keen interest in retailing at an early age. He started his success story in 1938 when, with $8,000 borrowed from his father, he opened a small store in his wife's hometown of Nashville, Arkansas. By that time, he had better than 12 years of part-time and summer experience working in his father's Mineral Springs, Arkansas store. After completing college (University of Arkansas-1935) and graduate school (Columbia University School of Business-1937), Mr. Dillard began working as a management trainee for Sears Roebuck & Company. Shortly after completing the training course, a period of only seven months, Mr. Dillard left Sears and opened his first store. Today Dillard's is a leading apparel retailer in the United States. Little Rock, AR
---

Dr Jays : retailer of urban fashion.

---

Draper's & Damon's they are the central address for inspired women's fashion that dresses you beautifully for life's every occasion. From the minute you walk into their stores, open their catalog or visit their web site, you know you've found someplace exceptional. Their customers know this is the only destination for stylish clothes, extraordinary attention to detail and personal service you just don't find anywhere else. When Virginia Draper opened the Draper's Studio of Modes in 1927, she had a dream-to sell "smart things to wear" along with the very best service. Little did she know what her dream would become-a multi-channel specialty retailer with 49 stores nationwide, web site and an annual catalog circulation of over 30 million. Today, their company employs over 700 people, and theirheadquarters is located in beautiful Irvine, CA, not far from where Virginia opened her first shop in Pasadena.
---

Dress Barn: womens clothing store. Ascena Retail Group, Inc. (NASDAQ - ASNA), is a leading national specialty retailer of apparel for women and tween girls, operating, through its wholly-owned subsidiaries, the dressbarn, maurices and Justice brands. The Company operates through its subsidiaries nearly 2,500 stores throughout the United States and Canada, with revenues of over $2.8 billion. dressbarn stores offer casual, career and special occasion fashion apparel and accessories at value prices for women ages 35-55, operating 838 stores in 47 states. maurices stores offer casual and career apparel and accessories at great values to the fashion-conscious woman, ages 17-34 with a 20-something attitude, and operate over 758 stores in 44 states. Justice stores offer trend-right apparel and accessories at value prices for tween girls ages 7-12 and operate 891 stores in 46 states, Puerto Rico and Canada. Headquarters located in Suffren, New York.

---

The Dress Code Consignment Shop (Ohio): Find quality name brand apparel, handbags, footwear and accessories for Ladies, Plus Sizes, Teens and Men at a fraction of retail prices at Lancaster's The Dresscode Consignment Shop and Dress Code Teen! You don't have to compromise when shopping at The Dresscode. The elegant, organized and clean retail environment will make you come back again and again. All items are hand-picked and inspected by The Dresscode staff.

Thank you for using the Apparel Search website.