Clothing Stores Directory: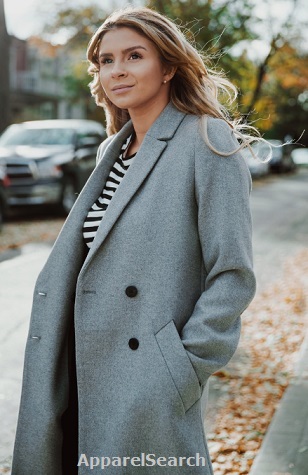 Janie and Jack Shops their tagline, precious little baby things, says it all. Janie and Jack shops offer distinctive, finely crafted clothing and accessories for the little ones in your life sizes Preemie to 8 online and Preemie through 6 in shops. Because they take little things very seriously, they never compromise quality, overlook a detail or settle for less than the finest craftsmanship. Special details such as hand-embroidery, hand-smocking and vintage prints lend their way to classic, sophisticated and timeless looks destined to be cherished heirlooms.
---

JCPenney: from a strategic point of view, they have chosen to compete with department stores in regional malls. Most of their prime real estate, over 115 million square feet, is already in regional malls. They have more store space in premier shopping malls than any other retailer in America. They have positioned themselves to be one of the best mid-level department store in the country, aiming their merchandising and marketing efforts at the middle of the demographic spectrum, with fashionable merchandise at prices that are moderate and quality that is high. The international expansion division's strategy is to manage JCPenney's international operations and develop new opportunities to leverage thei global sourcing capabilities, their private brands, and their expertise as a retailer serving the needs of families. Current focus is in Puerto Rico, Chile, Mexico, and Brazi (2000). Opportunities in Latin and South America will be explored as they arise.
Plano, TX Phone # (972) 431-1000
---

J. Crew: You know about J.Crew. Check out the site.
Lynchburg, VA (800) 562-0258
---

J. Jill is a multi-channel specialty retailer of women's apparel, including accessories and footwear. Their target customers are active, affluent women age 35 and older. They believe that the overall appeal of their merchandise is the key to their long-term success. Their apparel is offered in a wide range of sizes and designed with multiple end-uses in mind. They strive to provide a compelling assortment and variety of sophisticated casual lifestyle clothing to appeal to their core customer as well as to attract new customers seeking unique, artistic expression in their apparel. J. Jill's brand aesthetic is about connecting elements of comfort with artistic styling, texture with color and versatility with fashion. Their strategic mission is to build J. Jill into a premier national lifestyle brand. They use retail stores, catalogs and the internet to reach their target customers. J. Jill is always evolving and adapting to the challenges of an ever-changing retail environment.
---

Jockey: 100% cotton comfort underwear for big and tall and plus sizes. For more than 120 years, their employees have enjoyed the camaraderie and close-knit work environment which Jockey International, Inc. affords as a privately held company. They encourage growth and achievement at their company because they know that their employees are the company. Employee initiative, enthusiasm and teamwork have built our international reputation for service and product. excellence Kenosha, WI

Gender: Mens
Store Type: Online Retailer
Retail Category: Big & Tall (Mens)
---

John Helmer (Oregon, USA): their store was founded over 80 years ago by their grandfather and, just as he did, they strive to offer personalized service and a store filled with many unique, hard-to-find items. They feature one of the largest selections of hats and caps in the Pacific Northwest in addition to an impressive collection of traditional clothing with an updated flair.
---

Jonathon Wye, LLC Jonathon Wye, LLC is a small clothing design company based in fashion hungry D.C. Jonathon Wye, LLC employs many in-house proprietary technologies that allow the company to produce a vibrant range of leather belts seen nowhere else in the fashion market. A Western Showdown, Hot Rod Flames, Chimps waving 'HI', Space Monster Graffiti... yes, they are all amazing on a leather belt. To complement the Leather Belt line Jonathon Wye, LLC adds a colorful and bold Belt Buckle line, from basic shapes to funky pewter forms. And they might not be making denim jeans at the moment, but until they do satisfy your craving with their Designer T-shirts line. Skulls are popular, but they do them better! Everything is fun, lively, and designed to drive conversation. Address: 723 Independence Ave SE, Washington, DC 20003 202-368-4996 202-546-2530 jonwye@jonwye.com Contact: Jon Wye
Men's Clothing Retailer

Belt Store

Belt Buckle Store
---

The Jones Stores: previously owned by May Department Stores. Later purchased by Federated Department Stores. The The Jones Stores have become part of the Macy's Midwest division.
---

Jos. A. Bank
:
Jos. A. Bank is not just another menswear retailer. What makes
them
unique is also what has attracted customers to
their
stores for 101 years; a heritage of quality and workmanship, an extensive selection of beautifully made, classically styled tailored and casual clothing, and prices typically 20 to 30 percent below
their
competitors'. Add to that an expert staff of sales professionals who prize service and customer satisfaction above all, and you get the idea.
To keep prices low, Jos. A. Bank has eliminated the middleman by working directly with some of the world's best factories and workrooms. That means they can pass significant savings along to customers. But that doesn't mean they scrimp on quality. Their buyers scour the globe for the finest fabrics with the richest textures and colors. Their tailors keep a close eye on every detail, adhering to the highest standards of fabric, fit and construction.

---

J. Peterman Company: Today The J. Peterman Company operates 12 stores in 9 states and they have even launched an on-line auction (1999). A subsidiary of Paul Harris Stores, Inc. Paul Harris Stores Inc. is a specialty retailer that offers moderately priced casual attire for fashion-conscious women. As of January 30, 1999, the Company operated 304 stores in 29 states, of which 247 are located in regional enclosed shopping malls. The Company sells quality merchandise and emphasizes casual clothing coordinated by color, style and fabric.
Indianopolis, IN Phone # (317) 293-3900
---

Just Dresses Limited (United Kingdom): Online retailer of girls clothing specializing in girls dresses for girls from 0-12 years. All special occasions are catered for as well as girls clothes for every day. Address 48c St John's Road, Tunbridge Wells, Kent, TN4 9NY, UK Phone +44 (0)1892 549669 Fax E-mail denise@justdresses.co.uk Contact: Denise Ziani
---

Just Jen : Just Jen specializes in rhinestone shirts, both custom and one-of- a-kind designs. They sell through retailers and direct to consumers, and also create custom designs for organizations. Made in the U.S.A with Austrian (Swarovski) crystals. Address: 6732 Los Verdes Dr. #3 Rancho Palos Verdes, CA 90275 (310) 541-4545 info@justjen.com Jennifer Smith
---

Justice: Justice is part of Tween Brands, which in June of 2009 announced they are merging with Dress Barn. Dress Barn later became part of Ascena Retail. Justice is the largest tween specialty retailer in the world. Providing fashion, merchandise and accessories for tween girls ages 6-12. Since its inception in the late 1990s, Justice has celebrated every tween girl through an extraordinary experience of fashion and fun in an "everything for her" destination. Justice operates more than 800 stores (in 2019) throughout the United States and Canada, along with an international presence in Asia, Mexico, Latin America, and the Middle East.
---

JustWhiteShirts.com (Canada): high end shirts at realistic prices. Address: 1991 Leslie Street Toronto Ontario, L4C 0J9`Canada Phone: 416 447 2907 or 416 456 3865 Email: Anajiullah@justwhiteshirts.com Contact Alam Najiullah
Gender:

Men & Women

S

tore

Type: Online and Brick & Mortar and Catalog
Retail

Category: Specialty

If you own or manage a clothing retail store, please let us know the details about your clothing store. It will be our pleasure to add your store to our retail clothing store directory.
Thank you for using the Apparel Search website to learn more about clothing retailers.