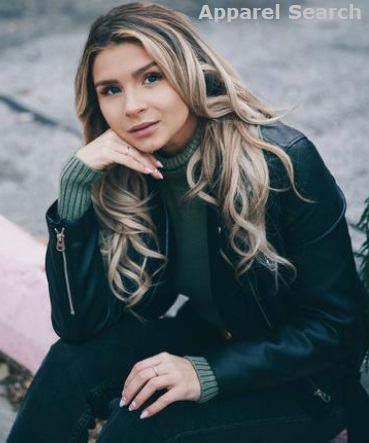 Clothing Stores Directory:

UjenaSwimwear & Fashion: they have 2 websites, https://www.ujenawholesale.com/ is exclusively for our wholesale buyers and they have https://m.ujena.com/ which is for their retail customers. UjenaWholesale.com is changing the way companies select, order, and retail their swimwear. UjenaWholesale.com allows vendors to specify the items they wish to carry in their stores. NO MINIMUM ORDERS UjenaWholesale.com does not require a minimum purchase, allowing retailers the flexibility to offer only the styles and quantities which best suit their clientele. Ujena Swimwear & Fashion is a manufacturer, so everything you see on-line at UjenaWholesale.com can be ordered year-round. MADE IN USA All of the items you see at UjenaWholesale.com are designed and manufactured at their California Manufacturing and Fulfillment Headquarters. They inspect each and every product to ensure its quality before leaving their facility. Ujena Swimwear & Fashion is a family owned swimsuit manufacturer founded in 1984. One of the few major swimwear companies to still manufacture their products in the United States. Address: 1931 Old Middlefield Way Mountain View, CA 94043 Contact: Justin Wall (800) 448-5362 (650) 938-1004 fax justin@ujena.com
---

Ulla Popken
: Specializing in sizes 12-38, Ulla Popken has quickly become America's plus size specialist. They launched their first American store in April of 1994, in Baltimore, Maryland. They offer 6 collections per year. Each collection is offered in their catalog, website and retail store. Over 30 years ago they planted their roots in Europe, and now have approximately 300 Ulla Popken stores throughout Germany, Austria, Switzerland and Holland. In addition to this, they are in approximately 200 specialty stores throughout the United States, Canada, and Puerto Rico.
---

Undergear For over a quarter century, they have dedicated their efforts to creating a distinctive look for fashion-conscious men. They have a team of expert buyers and designers who work to acquire and create apparel and accessories that reflect runway sensibility in wearable form. Over the years, their name has become synonymous with their merchandise - which is designed to suit you whether your look is straight-laced and buttoned-down or exciting and eclectic - and with their world-famous catalog, whose pages have thrilled and sparked the imaginations of countless readers worldwide.
---

Unique Vintage: Are you ready to stand out from the crowd? Enhance your wardrobe with bargain to designer vintage fashion and jewelry from the 50's thru 70's. Don't forget to check out their gently worn and new clothing from the Burbank Television Studios! Address: P.O. Box 10814 Burbank
California 91510 USA Phone: 818-219-9306 or 818-771-1078 Fax: 818-771-1005 Email: katie@unique-vintage.com Contact: Katie (owner)
Gender: Women's
Store Type: Online Retailer
Retail Category: Specialty (Vintage)
---

Urban Fashions: Urban Fashions is a small retailer of Women Men & Children's fashions. Address: P.O. Box 81722 Carol Stream Illinois 60188-7122 USA Phone: 630-4621-7645 or 630-462-7645 Fax: 630-462-7666 Email: urban_fashions@hotmail.com Contact: Paulette Winston, Owner
---

Urban Outfitters: Urban Outfitters, Inc., a lifestyle specialty retail company, operates specialty retail stores under Urban Outfitters, Anthropologie, Free People, and Terrain brands. As of January 31, 2008, the company operated 122 Urban Outfitters stores of which 106 are located in the United States, 4 in Canada, and 12 in Europe; 108 Anthropologie stores; and 15 Free People stores. Main Office: Philadelphia, PA

Today is the perfect time to learn more about fashion.
Learn about apparel retailers by reading clothing store news.
If you own or manage a clothing retail store, please let us know the details about your clothing store. It will be our pleasure to add your store to our retail clothing store directory.
Thank you for using the Apparel Search website to learn more about clothing retailers.