Clothing Stores Directory: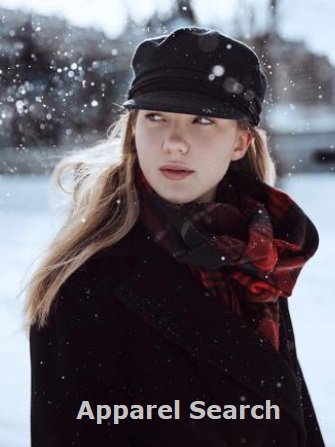 Pacific Sunwear: It all started as a little surf shop in 1980 in Newport Beach, California. It wasn't called Pacific Sunwear then. It wasn't even all that different from all the other shops carrying surfboards and wax, except for one thing, the founders had a better idea. You see, during Southern California's wet, cool winters, the beaches get empty and the surf store business goes dry. Where does everyone go? To the mall of course. That was the idea: to be the first surf shop to move into California's popular mall locations. They have certainly done a great job... Visit Pacific Sunwear at the store or online.
---

PajamaGram: The PajamaGram Company is in the business of pampering. Sending a PajamaGramSM gift is like sending a mini-vacation. She'll receive the softest, most luxurious pajamas, along with a personalized card and lavender sachet, all wrapped in a beautiful keepsake hat box. Treat someone to the luxurious gift they might not normally buy for themselves...she'll absolutely love it.
---

Palacio de Hierro (Mexico; department store)

---

PatrickMoor - sports coats (Australia): online retail of men's sport coats. Men's handwoven sport coats! PatrickMoor is an Australian company that makes, and retails online, magnificent sport coats. The fabric is designed in the United States and handwoven, on traditional looms, in Thailand. It is richly textured and each garment is an original. PatrickMoor sport coats are tailor made to the specific measurements of each customer. PatrickMoor sport coats are designed to be different. They are for men with style who want to be recognized. Address: PO Box 339, Vaucluse, Sydney, Australia Phone: * 61 402216280 Email: contact@patrickmoor.com Contact: Robert Moorcroft
Sports coat retailer

Online Retailer
---

Paul Fredrick : Quality dress shirts, neckties, sports shirts and men's clothing accessories for all occasions.
Fleetwood, PA Phone # (800) 247-1417 or (800) 713-3512
---

Payless ShoeSource: closed USA stores in February of 2019, but the international stores are still available for shopping.
---

Pedestrian Corporation d/b/a Pedestrian Shops: Retailer of: The World's Most Confortable Brands of Shoes, Sandals, Clogs, & Boots. Visit comfortableshoes.com for PEDESTRIAN Trademark information. Address: 1425 Pearl Street Boulder Colorado 80302 United States of America Phone: 303-449-5260 or 303-449-5261 Email: richard@pedestrianshops.com Contact: E. Richard Polk , President
Gender: All
Store

Type: Online and Brick & Mortar
Retail

Category: Shoe
---

Pendleton You can see and feel the Pendleton passion for quality. See it in the intricate patterns of Native American blankets inspired by ancient designs and legends. Feel it in the softness of the lightweight, luxurious 100% pure virgin wool clothing they produce. They have been a family-owned business for more than 140 years, and for 96 of those years they have been weaving world class woolens in our Northwest Mills. Their expertise and technology have grown over the years, and they have translated that experience into a host of other luxury fabrics. But their legacy of quality will never change. You can rely on a Pendleton for a lifetime of comfort and beauty.
Portland, OR
---

PFI Fashions: manufacturer and distributor of speciality clothing since 1975. Their factory and outlet store is located in Wisconsin and everything is indeed 100% American made. In addition to Men's, Missy, Tall and Children's clothing, they sell plus-size women's fashions up to size 10XL. They sell both retail and wholesale.
Wisconsin, USA
---

Pinch Gear: When you see a woman in Pinch Gear, you'd better approach with caution. With style that stuns and attitude that stops traffic, these fashions don't just make a statement. They make an entrance. No matter what the occasion, Pinch Gear has just the right look for the modern, sexy, sophisticated woman. From flirty to formal, classic to sporty, all eyes will be on you. Create a brand new look from head to toe or mix and match to perk up last season's favorites. Then add the finishing touches with Pinch Gear accessories and you're ready to go out and stop traffic. Pinch Gear.Com Address: 1802 S.W 22 Street Cape Coral, Florida 33991 Phone: 239.283.3580 Fax: 239.282.0505 E-mail: info@pinchgear.com
---

Pip Squeakers: Squeaky Baby Shoes. Baby shoes that motivate babies to move, explore and walk. A parenting aid that enables parents to hear when baby moves. Address: 11 Myrtle Ave. Lebanon, New Jersey 08833 USA Phone: 908-236-4104 or 908-236-4104 Fax: 908-236-4104 Email: izzie@blast.net Contact: Peggy Wells, co-owner
Gender: Baby / Toddler
Store Type: Online Retailer
Retail Category: Shoe
---

Plum Blossom Kimono: Plum Blossom Kimono sells vintage Japanese kimono, haori, and silk scarves sewn from kimono. They provide personalized service and offer great prices. Baltimore, MD Phone: 410 732-2778 or 410 235-5125 Email: kimono@charm.net Contact: Susie Lipscher, owner

---

PriceSmart, Inc.: Modeled on the loyal-membership shopping concepts developed in the United States, PriceSmart Inc. is an international volume-driven merchandise and services provider, delivering quality, value and low prices to the rapidly emerging consumer class throughout Latin America and Asia
San Diego, CA Phone # (858) 581-5335 or (619) 581-4530
---

Primark Stores: Primark (named Penneys in the Republic of Ireland) is an Irish fast fashion retailer headquartered in Dublin, and a subsidiary of Associated British Foods. The company's first store was founded by Arthur Ryan on behalf of the Weston family in June 1969 on 47 Mary Street, Dublin. The store remains operative to this day. Primark offers a diverse range of products, including baby and children's clothing, womenswear, menswear, homeware, accessories, footwear, beauty products and confectionery. Primark has many retail locations.
---

Pull and Bear (Spain) [part of Inditex] : retailer with five fashion chains and numerous stores. The groups are; Zara, Pull and Bear, Massimo Dutti, Bershka, Stradivarius.
Today is the perfect time to learn more about fashion.
Learn about apparel retailers by reading clothing store news.
If you own or manage a clothing retail store, please let us know the details about your clothing store. It will be our pleasure to add your store to our retail clothing store directory.

Clothing Store Retailer Directory
Thank you for using the Apparel Search website to learn more about clothing retailers.