Clothing Stores Directory: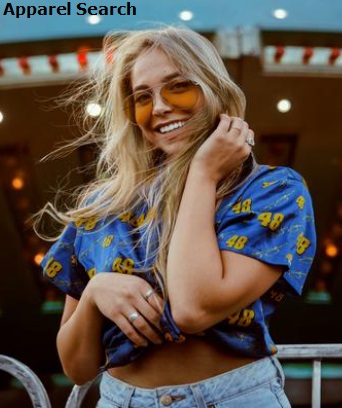 Eastbay: Eastbay is a worldwide leader in the direct marketing of athletic footwear, apparel, equipment, and licensed and private label products. Catalog and online.
Wausau, WI Phone # 1 (800) 628-6301

eBay : Search on eBay for women's fashion, men's fashion, clothes, shoes, handbags, jewelry, watches, jackets and more. Top Fashion Brands. If brands are your thing, you can surf eBay to find handbags by Vera Bradley, watches by Rolex, athletic apparel by Nike, shoes from Nine West, jackets from Michael Kors, and shoes from Puma, and much more.
---

Eddie Bauer: Eddie Bauer is a premium outdoor-inspired casual wear brand offering distinctive clothing, accessories and home furnishings for men and women that reflect a modern interpretation of the company's unique outdoor heritage. Eddie Bauer offers premium merchandise through its two retailing concepts: Eddie Bauer and Eddie Bauer Home. In its 83-year history, Eddie Bauer has evolved from a single store in Seattle to a tri-channel, international company with more than 300 stores, 100 million catalogs and online Web sites: www.eddiebauer.com, www.eddiebauerhome.com and www.eddiebaueroutlet.com. Eddie Bauer operates stores in the U.S. and Canada, and through joint venture partnerships in Germany and Japan.
---

Elder-Beerman Stores Corporation: As the eighth largest independent department store chain in the United States, Elder-Beerman operates 60 department stores, 62 Shoebilee! and El-Bee shoe stores, and two free-standing furniture stores. Elder-Beerman features moderate to better branded and private label fashions for the entire family, gifts and a wide array of items for the home, including linens, cookware, china and furniture. Department stores, which are located in medium and smaller communities primarily in the Midwest, are both mall anchors and free-standing, ranging from 31,000 square feet to 217,000 square feet. Dayton, Ohio Phone (937) 296-2700
---

ESPRIT: Esprit is an international youthful lifestyle brand offering smart, affordable luxury and bringing newness and style to life. The Group offers 12 product lines encompassing women's wear, men's wear, kid's wear, etc youth as well as shoes and accessories through over 640 directly managed retail stores and over 12,000 wholesale point-of-sales worldwide, occupying over 817,000 square meters directly managed retail space in more than 40 countries. Esprit licenses its logo to third party licensees that offer products bearing the same Esprit quality and essence to consumers. Esprit also operates the Red Earth cosmetic brand which includes cosmetics, skin care and body care products.

---

Essential Apparel : More than 35 years ago their retail store opened its doors with one simple philosophy: To provide the highest quality service and apparel at exceptional values. Their product selection has grown from fine hosiery and underwear to top quality outerwear and everything in-between. Their family of employees has grown too, and their dedication to their customers and products is recognized throughout the community, and now the world.
---

Etienne Aigner The Etienne Aigner Retail Store offers a vast selection of the latest Etienne Aigner collection of handbags, shoes, and accessories.
Edison, New Jersey Phone # 1-(800)-673-3001
---

Express: Express is the preferred young, sexy, and sophisticated designer brand for work and casual wear among fashion-forward young women and men. Express operates more than 620 retail outlets in the United States and generates $1.8 billion in sales annually. Express was sold from Limited Brands Inc. to Golden Gate Capital in July 1007. Golden Gate Capital is a private equity firm with over $3.4 billion of capital under management dedicated to investing in change-intensive opportunities. The firm's charter is to partner with world-class management teams to make equity investments in situations where there is a demonstrable opportunity to significantly enhance a company's value. The principals of Golden Gate Capital have a long and successful history of investing with management partners across a wide range of industries and transaction types. With the acquisition of Express, Golden Gate's Portfolio of apparel investments generates in excess of $3 billion of revenues annually. For more information, please visit www.goldengatecap.com.
Today is the perfect time to learn more about fashion.
If you own or manage a clothing retail store, please let us know the details about your clothing store. It will be our pleasure to add your store to our retail clothing store directory.

Thank you for using the Apparel Search website to learn more about clothing retailers.