Clothing Stores Directory: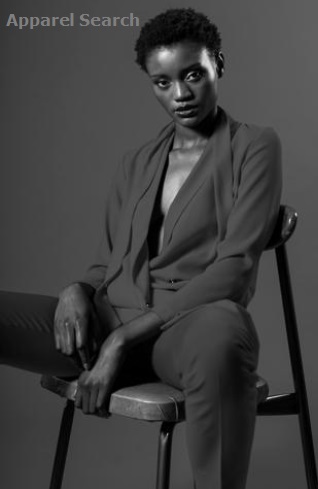 Fabulous Fashions Boutique: you will love shopping at Fabulous Fashions, either on-line or in the Omaha store. The store showcases high fashion designer apparel and accessories for the contemporary woman. Address: Omaha, NE 68116
---

Family Dollar Stores, Inc.: (Matthews, NC) is one of the fastest growing discount store chains in the United States. During the last ten fiscal years, 1,588 new stores have been added to the chain, including 982 in the last five fiscal years. The merchandising concept responsible for this growth provides consumers with good values in low cost, basic merchandise for family and home needs (1999). Headquartered in Matthews, North Carolina, just outside of Charlotte. The Company has been a publicly held corporation since 1970. Matthews, NC Phone # (704) 847-6961
---

Filene's Basement: Filene's Basement is an off-price retailer specializing in department and specialty store type merchandise. They are a retail channel that conveys a sense of excitement by offering merchandise that meets or exceeds our customers' quality and fashion expectations.
Wellesley, MA Phone # (617) 348-7000
---

Finish Line : approximately 20 percent of all sales come from apparel and accessories. This includes the latest in performance and fashion products from Nike, Oakley, adidas, Fossil, Jansport, professional and collegiate licensed products, t-shirts, shorts, caps and outerwear from other well-known manufacturers. As the market continues to change and expand, so does Finish Line. The company's buyers and merchandisers are continually searching for the newest fashions and trends to keep Finish Line's product mix on top. This includes the creation of a private apparel line, Finish Line Blue Label. Real Estate continues to seek profitable, high-traffic locations in order to expand Finish Line's presence as a national retailer. Address: 3308 N. Mitthoeffer Rd. Indianapolis, IN 46235 Phone 317-899-1022
---

Fingerhut : Fingerhut started back in 1948. Since then they have helped millions of people buy everything from furniture and bedding to jewelry to the latest electronics, and fashion all with affordable low monthly payments. Fingerhut offers you a great way to give your family the basics, but also make those birthdays and holidays extra special. Fingerhut offers thousands of products including the brand names you want. Phone: 800-208-2500 Fingerhut Direct Customer Service 6250 Ridgewood Rd St. Cloud, MN 56303
---

Flapper Costumes.com: FlapperCostumes.com: offers 1920's style flapper dresses. Available in regular and plus sizes. Adress: 1014 South Front Street Mankato, Minnesota 56001. USA Phone:507-386-0207 or FAX: 507-386-0517 Email: staff@flappercostumes.com Contact: Tom Fallenstein
Gender: Women

'

s
Store

T

ype: Online Retailer
Retail

Category: Specialty

(Flapper Costumes)

Florsheim: Florsheim Group Inc. markets, designs, manufactures, and sources a diverse and extensive range of products in the middle to upper price range of the men's quality footwear market. Florsheim markets products to more than 6,000 specialty and department store locations worldwide, and through 311 Company-operated specialty stores and outlet stores. Florsheim primarily competes in the $60 and above retail price point segment of the men's non-athletic footwear market.
Chicago, IL Phone # (312) 458-2500
---

Foot Locker: shoe store ... Foot Locker, Inc. (NYSE:FL) is a leading global retailer of athletically inspired shoes and apparel. Headquartered in New York City, the company operates 3,175 athletic retail stores in 27 countries, as well as websites and mobile apps, under the brand names Foot Locker, Champs Sports, Eastbay, Kids Foot Locker, Footaction, Lady Foot Locker, Runners Point, and Sidestep.
---

Forever21: celebrated by many style conscious and trend savvy shoppers, Forever 21 is growing quickly, featuring new and exciting store environments. The provide clothing designs and the accessories to make your look come together.
---

Fossil : Fossil is a leader in the design, development, marketing and distribution of contemporary, high quality watches and accessories predicated on fashion and value. The Company has grown from its original flagship product, FOSSIL brand watches, into a diversified company. RELIC and FSL brands now fall under the FOSSIL umbrella in addition to accessory lines featuring small leather goods, belts, handbags and sunglasses.
Richardson, TX Phone # (972) 234-2525
---

Fredericks of Hollywood: lingerie
---

Fred Meyer: Fred Meyer, Inc. operates 823 grocery and multi-department stores in 11 of the country's 15 fastest growing states. The company's three new chains - Quality Food Centers, Ralphs Grocery Company, and Smith's Food & Drug Centers - are among the leading grocers in their Western markets. Fred Meyer Stores, serving primarily the greater pacific Northwest, offers an expansive selection of food, apparel, and general merchandise in a distinctive "marketplace" setting. Fred Meyer Jewelers, the fourth largest jeweler in the United States, operates 259 jewelry outlets in 18 states.
Portland, OR Phone # (503)232-8844
---

Free People : is a niche brand, appealing to free-spirited women in their 20's and 30's that veers off the beaten path to design handcrafted, hand-touched detailed clothing. From raw edges to modern lengths, Free People stays the line with fashion's direction all the while offering up its own spin. Along with these homespun designs, Free People seeks to find artisan jewelers, famous foot cobblers and the most coveted denim brands on the market.
---

French Connection they design, produce and distribute branded fashion clothing for men and women to more than 30 countries around the world from their offices in London, New York, Hong Kong and Toronto. Their long-standing success in this most competitive of markets is a testament to the skill, passion and dedication of their employees around the world. They operate under four principal brands, the most significant of which is French Connection accounting for around 85% of global turnover. Their other brands include the well-known designer label, Nicole Farhi, a mail-order based ladies fashion range, TOAST, and a fashion basics range, Great Plains. Although the brands target different audiences they each generate high levels of respect in their chosen markets reflecting the passion and skill poured into the design and manufacture of the products. French Connection operates at the upper end of the middle market offering a fashion-forward range of quality products at affordable prices. Their customers, typically aged 18-35, appreciate that the brand is at the leading edge of high street fashion and offers quality, stylish products. They design ranges of both men's and women's products from underwear to outerwear, casual wear to suits, denim, accessories and kidswear.
---

Fresh Produce Sportswear: Fresh Produce designs, manufactures and markets a leading women's and children's lifestyle brand of clothing. In women's apparel, the Fresh Produce brand is known for its original prints, vibrant color and stylish, comfortable clothing, all designed and created by CEO, Mary Ellen Vernon. For nearly three decades, Fresh Produce has delighted women with beautiful clothing that is primarily made in the USA. The heart of the Fresh Produce is rooted in the positive impact of color. They love color and want their customers to light up the room in their clothes. From casual tops and feminine dresses to decorative scarves and stylish pants, Fresh Produce is dedicated to creating feel-good clothes women want to wear every day. The coastal-inspired colors and broad assortment of easy-to-wear pieces are flattering and comfortable on all shapes and sizes and are available in Extra Fresh plus sizes as well as children's styles. The comfortable fabrics, fit and style reflect carefree ease.
Women's Shirt Retailer
Women's Sweater Retailer
Women's Jacket Retailer
Children's Clothing Retailer
---

Fullbeauty Brands: is one of the most trusted and comprehensive resource for plus-size women & men seeking fashion inspiration, style advice, and clothing tailored to their individual needs. Proprietary brands under the FULLBEAUTY Brands umbrella include: Woman Within®, Roaman's®, Jessica London®, swimsuitsforall®, KingSize®, Brylane Home® and fullbeauty.com®, an online marketplace offering a curated collection of the finest brands and thousands of products – the premier fashion and lifestyle destination for women sizes 12+.
If you own or manage a clothing retail store, please let us know the details about your clothing store. It will be our pleasure to add your store to our retail clothing store directory.

Thank you for using the Apparel Search website to learn more about clothing retailers.
Today is the perfect time to learn more about fashion.