Clothing Stores Directory: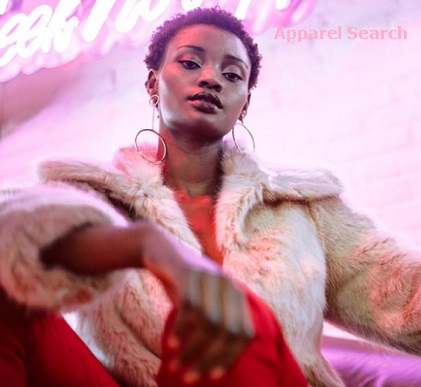 H&M: Today H&M operates in 18 countries and has almost 39,000 employees all working to the same philosophy: to provide fashion and quality at the best price.
---

Haband: A conscientious family business serving over 5 million customers direct by U.S. mail since 1925. Founded by M. Habernickel Jr. and John A. Anderson the company, now run by Duke Habernickel and an extended Haband family, offers a full line of men's and women's apparel and accessories.
---

Hamrick's Inc: locations is North Carolina, South Carolina, Georgia and Tennessee. Contact: rhead@hamricks.com Contact: Ray Head
---

Hansson Silks The UK's leading supplier of pure silk fabrics, silk embroideries and French lace for bridal and formal occasion wear and for soft furnishing. Silks from India, China and Italy available from their UK showroom and via their worldwide mail order service. Full details including photographs of their extensive and exclusive selection of fine silks available on their website. Address: 108 Woodbridge Road Guildford, United Kingdom GU1 4PY Phone: +44 1483 451625 Email: info@hansson-silks.co.uk Contact: Mohan Kapoor - Business coordinator
Gender: All
Store Type: Online Retailer
Retail Category: Bridal
---

Harper Greer Harper Greer designs women's clothing in sizes 12 and up (12-26). They specialize in suits, casual career and special occasion. They manufacture their line in California for their own two stores and their website. They have been in business for over 20 years and have an excellent reputation for style, quality and customer service. e-mail: info@harpergreer.com
Women's Plus Size Clothing

California Clothing Retailer
---

Harrods : (UK): fashion retailer. Harrods is an upmarket department store located in Brompton Road in Brompton, in the Royal Borough of Kensington and Chelsea, London. Harrods is an upmarket department store located in Brompton Road in Brompton, in the Royal Borough of Kensington and Chelsea, London. The store occupies a 5-acre (20,000 m2) site and has over one million square feet (90,000 m2) of selling space in over 330 departments. The UK's second-biggest shop, Oxford Street's Selfridges, is a little over half the size with 540,000 square feet (50,000 m2) of selling space. Throughout its history, the store has had a total of five owners. On 8 May 2010, Mohamed Al-Fayed sold the store to Qatar Holdings for £1.5 billion.
United Kingdom Phone # 1-800-427-7637 Harrods Knightsbridge phone number 44.207.730.1234
---

Hide Side Outfitters: offering leather jackets, coats, oilskin outerwear, and caps. Also sells Wisconsin NFL and collegiate logo jackets. Located in Fish Creek and Egg Harbor. Fish Creek, WI Phone # (920) 868-2333

---

HSN (Home Shopping Network) HSN, an operating business of IAC/interActiveCorp (NASDAQ: IACI), originated the electronic retailing industry in 1977. The idea materialized on a small AM radio station in Florida and has since grown into a global MultiChannel retailer with worldwide consolidated sales of $2.2 billion in 2003 and a growing customer base of over 5 million.
---

Hot

T

opic
: Hot Topic is a mall-based chain of retail stores that specializes in apparel, accessories, gifts, and music for teenagers. Walk into a store and the first thing you'll feel is energy. Energy from the music, energy from the merchandise, energy from the people. all of this is what makes Hot Topic different. The merchandise reflects a variety of music related lifestyles, which include street wear, retro influenced lounge, punk, club, and gothic. Hot Topic is like no other store in the mall.:
---

House of Couture
: Retailer of everything for the bride and groom for your special day. House of Couture 14 North Street, Hornchurch, Essex, RM11 1QX Tel: 01708471527 email: shop@houseofcouture.co.uk fax: 01708438041
Gender: All
Store Type: Online Retailer
Retail Category: Bridal
---

Howard Uniforms: online retailer of uniforms (Hospital, Restaurant etc.)
New York, NY Phone # (800) 888-8216

---

Hudson Bay - HBC (Canada): Hudson's Bay Company, established in 1670, is Canada's oldest corporation and its largest department store retailer. Through its major operating divisions, the Bay and Zellers, Hudson's Bay Company covers the Canadian retail market across all price zones and from coast to coast. It accounts for approximately 39% of Canadian department store sales and almost 8% of all retail sales, other than food and automobiles (1999).
Canada
---

Hunter & Coggins: Preppie clothing and prep school uniforms, blazers and jackets. Hunter and Coggins is a locally owned store for men's apparel located in Asheville, North Carolina. They invite you to visit their business at 28 North Spruce Street (across from Thomas Wolfe Plaza) or call them toll free 1-800-343-9396 or locally at 828-252-8496.
If you own or manage a clothing retail store, please let us know the details about your clothing store. It will be our pleasure to add your store to our retail clothing store directory.

Today is the perfect time to learn more about fashion.
Thank you for using the Apparel Search website to learn more about clothing retailers.