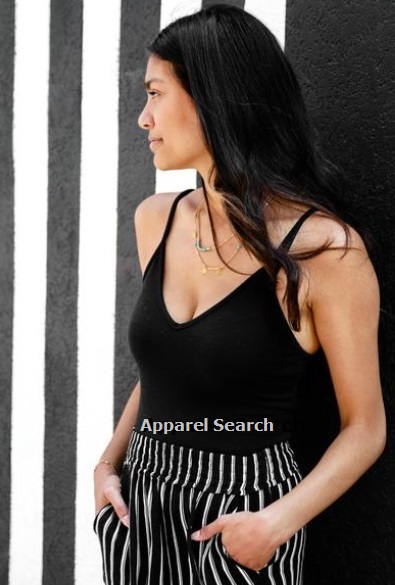 Clothing Stores Directory:

Odd Shoppe Boutique: The Odd Shoppe Boutique carries the latest in ladies better fashions and accessories. They have famous labels by: Karen Kane, City Girl, Emil Ruttenberg and so many more..... Address: 2708 N. Roan St. Johnson City, Tennessee 37601 United States Phone: (423) 282-2831 or (423) 282-2831 Fax: (423) 282-2831 Email: oddshoppe@aol.com Contact: Kim Stevens & Sherry Kaylor Owners
Gender: Ladies better fashions and accessories.
Store Type: Brick & Mortar
Retail Category: Specialty
---

Old Navy: Gap Inc. opened the first three Old Navy stores in 1994, in the Northern California cities of Colma, San Leandro, and Pittsburg. Old Navy's mission is to offer affordable, fashionable clothing and accessories for the whole family. All of their merchandise is sold under the Old Navy name and only in their stores or on their website. Gap Inc. was founded in 1969 by Donald and Doris Fisher in San Francisco, California, with a single store and a handful of employees. Today, they are one of the world's largest specialty retailers with three of the most recognized and respected brands in the apparel industry Gap, Banana Republic and Old Navy. Gap Inc. has approximately 165,000 employees supporting more than 4,200 stores in nearly 3,100 locations in the United States, United Kingdom, Canada, France, Japan and Germany.
---

Online Sports: Our directory has tens of thousands of sports items (apparel included), and is constantly being updated with new products, services, companies, and information. Online retailer; Phone # 800 856-2638
---

The Orchid Boutique: they search the most sizzling places in the world to bring you the most exclusive designer swimwear, from bikinis to one-pieces and cover-ups. Their brands are highly buzzed about in the industry but never mainstream. They cater to fashionistas with couture style and avant-garde flair. Their swimsuits have been featured in Sports Illustrated and Maxim Magazine. They also carry fashion jewelry, designer handbags, and ethnic accessories.
---

Orvis: Orvis is America's oldest mail order company and a sporting tradition since 1856. On their website you'll find a wide array of products including Men's Apparel, Women's Clothing, Gokey Footwear, Home Furnishings, Men's Watches, Dog Beds, Women's Apparel, Fly Fishing Gear, Men's Clothing, Fly Rods, Slippers, Briefcases, Pet beds, Fly Reels, Sweaters, Coats, Leather Jackets, Barbour, Watches, Bed Spreads, Men's Shoes, Skirts, Lamps, Travel Clothing, Men's Shirts, and Quilts.
---

Otto Versand: The world's largest mail-order company sells merchandise in about 20 countries, offering approximately 600 print catalogs yearly, as well access via CD-ROM and the Internet. The firm sells products ranging from clothing to appliances to sporting goods. Otto Versand also owns a majority stake in the Crate & Barrel housewares chain, and it owns travel agencies in Germany as well. The company controls Actebis Holding, which distributes computers in Europe. Otto Versand does about 90% of its business in Europe, Japan, and the US. The family of chairman Michael Otto owns the majority of the company and separately controls US catalog company Spiegel. Address: Wandsbeker Strasse 3-7 22172 Hamburg, Germany Phone: 49-40-64-61-0 Fax: 49-40-64-61-85-71
---

TheOutnet.com THE OUTNET is the world's most fashionable fashion outlet devoted to selling discounted designer womenswear and accessories. Designed for the most fashionable people around, it is brought to you by the team behind the award-winning designer fashion website NET-A-PORTER.COM.
Today is the perfect time to learn more about fashion.
Learn about apparel retailers by reading clothing store news.
If you own or manage a clothing retail store, please let us know the details about your clothing store. It will be our pleasure to add your store to our retail clothing store directory.

Thank you for using the Apparel Search website to learn more about clothing retailers.