Clothing Stores Directory: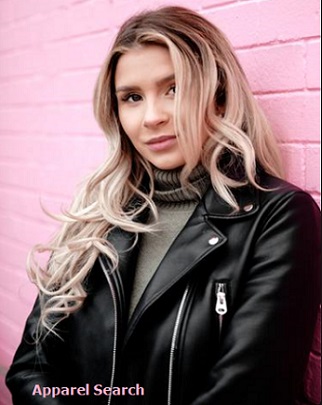 Gap: You know the gap from all those commercials. The Gap was founded in 1969, with a single store in San Francisco. They are a specialty retailer offering clothing, accessories and personal care products for men, women, children and babies. The Gap, Inc. is an international specialty retailer that operates stores selling apparel, personal care and other accessories for men, women and children. The Company operates stores under the Gap, GapKids, BabyGap, Banana Republic, and Old Navy names in the United States, Canada, the United Kingdom, France, and Japan. Gap products range from wardrobe basics, such as denim, khakis and T-shirts, to accessories and personal care products for teenagers and adults. Also GapKids and BabyGap stores offer casual basics, outerwear, shoes and other accessories in the tradition of the Gap style and quality, for children aged newborn through teen. Banana Republic offers fashionable and versatile collections of casual-dress and tailored clothing and accessories for men and women, sold at higher prices than other Gap stores. Old Navy addresses the family-oriented market for value priced clothing. Gap Inc. opened the first three Old Navy stores in 1994, in the Northern California cities of Colma, San Leandro, and Pittsburg. Old Navy's mission is to offer affordable, fashionable clothing and accessories for the whole family. All of their merchandise is sold under the Old Navy name and only in their stores or on their website. San Francisco, CA Phone # (650) 952-4400
---

Genesco: based in Nashville, they sell footwear and accessories in over 800 retail stores in the USA, principally under the names Journeys, Johnston & Murphy, Jarman and Underground Station. The company also sells footwear at wholesale under its Johnston & Murphy brand and under the licensed Dockers brand.
---

Goody's Family Clothing (now part of Stage Stores): This is from their History page on their site, "Goody's has learned that in the apparel business, complacency is deadly. Status quo is no-go. Consumers call the shots. And their ability to anticipate consumers future demands means staying way ahead of them. Fixing before anything breaks. Many older stores are slated for major updating, inside and out. New brand name labels are being added regularly. New private labels are always in development. As technology evolves, they are right on top of it, keeping their systems current, so they can further enhance their efficiency.
Knoxville, TN Phone # (423) 966-2000

Guess? Inc.: Guess ? designs, develops, markets, and distributes contemporary jeans and other casual wear for men and women. GES also licenses its trademarks for the sale of products. Guess?, Inc. designs, markets, distributes and licenses a lifestyle collection of contemporary apparel, denim, handbags, watches, footwear and other related consumer products. Guess? products are distributed through branded Guess? stores as well as better department and specialty stores around the world.
---

Gustwiller Clothing (Ohio): Gustwiller men's clothing offering jockey underwear and cotton boxer shorts, featuring Hanes, Musingwear, big and tall, Enro dress shirts all via our secure shopping cart. Address: 116 W. Main St. Ottawa, Ohio 45875 USA Phone: 419-523-6395 Fax: 419-523-6394 Email: tomgussy@bright.net Contact: Brian Gustwiller, Sales Manager
Gender: Men's
Store Type: Online Retailer
Retail Category: Big & Tall (Mens)
---

Gymboree: The Gymboree Corporation is an international family of specialty retail brands that provide unique, high-quality products. All of our brands have an important thing in common: a concentrated focus on pleasing every customer. The Gymboree Corporation's history begins with the founding of Gymboree Play & Music in 1976, making it one of the oldest companies in its field. The appeal of the Gymboree brand was so broad that in 1986 Gymboree entered the apparel business, designing, manufacturing and retailing unique, high quality merchandise for children ages newborn to seven. Today The Gymboree Corporation's brands include Gymboree Play & Music, Gymboree retail stores, Gymboree Outlet stores and Janie and Jack shops. The brand's fashionable clothing and accessories are designed and crafted to withstand rugged play while letting kids be kids in outfits they love to wear. Available in sizes newborn to 12 years, Gymboree clothing is designed with colorful, comfortable fabrics and detailed touches throughout. Coordinating accessories complete every outfit, making Gymboree kids unique from head-to-toe.
---

Gypsy Moon: Gypsy Moon is a small company that has been in business for 12 years during which they designed, produced and sold their own line of women's clothing. Their clothing is unusual, feminine and romantic. They use only natural fabrics, mostly silk, and they wash and distress everything to give the look and feel of antique clothing. They also have a line of one-of-a-kind pieces made from antique clothing and trims that is entirely hand-made. Address: 1780 Massachusetts Ave. Cambridge, MA.02140 Phone:617-876-7095 Fax E-mail: spider@gypsymoon.com Contact: Cheryl Wanner, business manager
---

Gypsy Rose: handmade hippie clothing and psychedelic goodies that appeal to all ages. Online shop and free mail order catalog. Since 1987. Peace. 1-215-95-PEACE Address: Gypsy Rose 1785 Stout Dr Warminster Pa 18974 215-957-3223 Fax 215-957-9974 E-mail johnbound@usa.net
online retailer

Hippie Clothing

Thank you for using the Apparel Search website to learn more about clothing retailers.