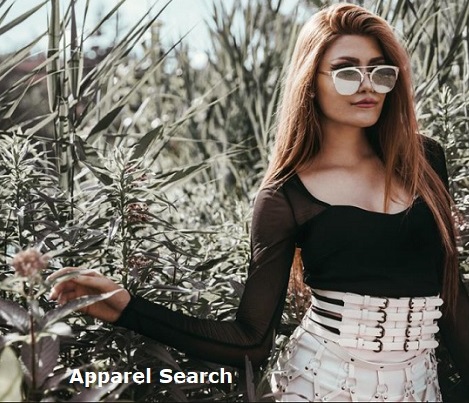 Clothing Stores Directory:

Nasty Gal: Founded in 2006, NASTY GAL offers a wide selection of the most desirable and coveted vintage clothing and accessories available online, as well as unique new designer pieces. All of their vintage clothing is handpicked with care for its style, wearability, and quality. Each item is unique, and comes with an individual history specific to the piece, giving it a personality beyond what modern clothing could dream of recreating.
---

Need Supply: they started in 1996, selling a unique collection of vintage Levi's. And over the past decade our selection has evolved from an eclectic mix of hard-to-find vintage apparel to a well-edited selection of premium street wear and contemporary brands with a focus on denim.
---

Neiman Marcus (Neiman Marcus, Bergdorf Goodman): a long-standing dedication to gathering the most enviable products the world has to offer, combined with a history of unparalleled customer service. And ninety-two years of innovation... an uncompromising commitment to proving they can not only stay in step with the times but continue to dazzle by stepping ahead to deliver the un-expected.

Net-a-Porter: NET-A-PORTER.COM is the world's premier online luxury fashion retailer. Since launching in June 2000, NET-A-PORTER has successfully established itself as a luxury brand, with impeccable packaging and unrivalled customer care.
---

New Era Cap Co.: Officially licensed 59fifty baseball, NFL, NHL and Negro league hats and caps. Behind the New Era flag exists an 85-year-history filled with passion, integrity and pride qualities reflected in the highly crafted headwear New Era produces in the United States and overseas. New Era's history is steeped in a 70 year relationship with Major League Baseball that has developed into fruitful partnerships that include NBA, NHL and many major colleges; New Era is the largest sports-licensed headwear company in the world
---

Nordstrom Inc. operates more than 60 large specialty stores that sell a wide selection of apparel, shoes and accessories for women, men and children. Nordstrom also operates more than 20 stores under the name Nordstrom Rack, which serve as outlets for clearance merchandise from the Company's stores. Seattle, WA Phone # (206) 628-2111 or # 888-282-6060


Vendor Info.
The Nordstrom Product Group (NPG), is responsible for managing the exclusive brands and products featured in the Nordstrom stores and in other select locations. NPG designs, manufactures, and manages exclusive power brands and product labels. Their power brands include Faconnable, Classiques Entier, Talora, Halogen, Caslon and the Nordstrom label. The world-class quality, fit, fashion, value and size selection their products offer are essential to maintaining Nordstrom's status as a premier shopping destination.
NPG's mission is to set world-class standards in the areas of brand building, design and manufacture of dynamic, high-quality brands. You will find their apparel and footwear in their full-line stores, which are located across the country. NPG brands are also offered in Japanese department stores, several free-standing Faconnable boutiques, the Internet, and in three Nordstrom direct mail catalogs.

With nearly 500 employees, NPG is a focused operation that demands the best talent in areas such as design, sourcing and production, product merchandising, brand marketing, strategic planning, information technology, operations and human resources. NPG offers growth opportunities for people committed to providing high levels of customer service in the unique environment of product development.

Nordstrom is an Equal Opportunity Employer committed to providing a culturally diverse workplace.
Learn more about Nordstrom here on Apparel Search.
---

The North Face: The North Face delivers an extensive line of performance apparel, equipment and footwear. They push the boundaries of innovation so that you can push the boundaries of exploration. Main Office: California
Today is the perfect time to learn more about fashion.
Learn about apparel retailers by reading clothing store news.

Thank you for using the Apparel Search website to learn more about clothing retailers.