Clothing Stores Directory: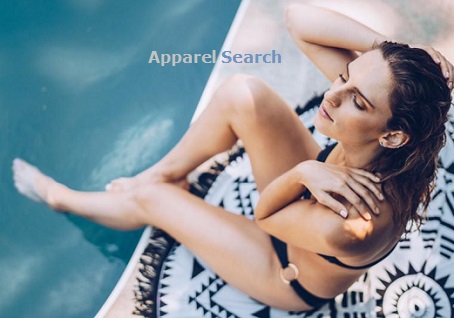 SAAN Stores Ltd. (Canada): SAAN has more than 230 retail outlets in more than 200 communities across Canada and is constantly evolving to serve the changing needs of Canadian families. While carrying many familiar national brands, SAAN offers superior value through the many in-house private labels that meet or surpass the quality of national brands, but at a much more reasonable cost to the consumer. Saans also owns Red Apple Clearance Centres which were founded in December, 1989 in Western Canada with four stores. The Red Apple Clearance Centre is a division of SAAN Stores Ltd., and offers consumers discount pricing on quality family clothing, clothing basics, housewares, snacks as well as limited grocery items. The Red Apple Clearance Centre caters to the cost-conscious shopper looking for bargain-priced items. Red Apple stores offer ease of shopping with friendly and fast service. Address: 2800 Matheson Drive, Mississauga, ON L4W 4X5 Phone: (905) 219-8700.
---

Saks: The Company's stores offer a wide selection of fashion apparel, accessories, cosmetics, and decorative home furnishings, featuring assortments of premier brands and unique specialty merchandise. Saks Fifth Avenue was the brainchild of Horace Saks and Bernard Gimbel, who operated independent retail stores on New York's 34th Street at Herald Square in the early 1900s. Their dream was to construct a unique specialty store that would become synonymous with fashionable, gracious living.
---

Sam's Club: (Part of Wal-mart) SAM'S Club, a division of Wal-Mart Stores, Inc., opened its first operating unit in 1983 in Midwest City, OK. that same year, existing sites in Kansas City and Dallas were used to establish other clubs. We've grown from three clubs that first year to more than 445 locations across the nation (2000). Membership required. Bentonville, AR Phone # ( 501) 277-7000

Sam's Outdoor Outfitters: Sam's Outdoor Outfitters... Clothing,footwear and more One stop shopping for the great outdoors...Best selection of clothing, footwear, equiptment and sporting goods for all activites. 1. hiking 2. camping 3. clothing 4. footwear 5. sporting goods 6. canoes 7. kayaks 8. hunting Address: 74 Main Street Brattleboro Vermont 05301 USA Phone: 8022542933 Fax: 8022545355 Email: info@samsoutfitters.com Contact: Roxanne Etheridge, Art Director
---

Sears, Roebuck and Company: Sears Holdings Corporation is a leading integrated retailer focused on seamlessly connecting the digital and physical shopping experiences to serve their members - wherever, whenever and however they want to shop. Sears Holdings is home to Shop Your Way®, a social shopping platform offering members rewards for shopping at Sears and Kmart as well as with other retail partners across categories important to them. The Company operates through its subsidiaries, including Sears, Roebuck and Co. and Kmart Corporation, with full-line and specialty retail stores across the United States.
Hoffman Estates, IL Phone # (847) 286-2500
---

Shopbop.com (part of Amazon) The go-to online retail destination for modern style, Shopbop offers a comprehensive, hand-picked collection of apparel and accessories from the industry's foremost contemporary and designer labels. Since its launch in 2000 as a denim-focused e-commerce platform, Shopbop has grown into one of the world's leading fashion authorities. Along with renowned customer service, Shopbop delivers unparalleled wardrobe advice, cutting-edge editorial lookbooks, innovative features, and exclusive collaborations with forward-minded brands. The result is a highly personalized, satisfying, and—above all—fun shopping experience that caters to style-minded women around the globe. In 2006, BOP LLC was acquired by Amazon.com, Inc.,
---

Shopzilla: visit the Shopzilla section on Apparel Search. This section links to women's clothing, men's clothing and children's clothing at the Shopzilla website.
---

SodHoppers: custom moccasins, handbags, vests and necklaces.
Winston, OR Phone # (800) 763-6777
---

Southwest Bowling Apparel: Some of the best bowling apparel and merchandise in the industry.
Address: 8201 W. Industrial Midland, Texas 79706 USA Phone: 888-722-2695 Fax: 915-563-7917 Email: webmaster@pbabowl.com Contact: Terry Donathan, Owner
Gender: All
Store Type: Online Retailer
---

So Sweet Boutique: High-End Boutique clothing for Children. Brands such as SOUP, Psketti, Flapdoodles and Honey Pot. They spend numerous hours traveling and meeting with actual vendors that offer only the best pricing on their clothing , in return they can offer their customers discounts everyday. Every beautiful dress or outfit in the boutique is below retail. Whether it's bubbles, lace or bunnies they find the sweetest things, hence the name, "So Sweet Boutique", the most adorable & affordable clothing in one stop. So Sweet Boutique now offers Flower Girl Dresses, Flower Girls Dress accessories, boy tuxedos and specialty dresses.
---

Spencer Gifts: (Part of Universial Studios) Wild & Crazy
New Jersey phone # (877) 286-4746 or (800) 249-2643
---

Sports Outfitters: online retailer: brings together the best resources on the internet to provide you with quality sports equipment, apparel, books, artwork, and accessories.
Valencia, CA (On-line retailer)
---

Stage Stores / Stage Stores Corporate: Stage Stores brings nationally recognized brand name apparel, accessories, cosmetics and footwear for the entire family to small and mid-size towns and communities. 2018 — Stage began testing the conversion of department stores to Gordmans off-price stores. 2019 — Stage announced long-term strategy to convert department stores to Gordmans off-price stores mostly in small mid-west markets, with a goal of reaching 300 total off-price stores by mid-2020.
Houston, Texas Phone # (713) 667-5601 or 1-800-324-3244
---

Stanley Korshak (Dallas, Texas): The award winning Stanley Korshak is one of the crown jewels of American Specialty stores. It is a privately owned, single store located in Dallas amid the beautiful architecture of the Crescent, a Dallas landmark. It offers the finest apparel for men, women, cosmetics, and shoes. A unique home collection, exquisite linen boutique as well as full service bridal and precious jewelry salons, make it one of the most exciting shopping destinations in the world.

---

STAT Uniforms, Inc.: They are a retail store that sells women's and men's healthcare and restaurant apparel and accessories Address: 201- G Gateway Dirve Bel Air, MD 21014 USA Phone: 410-803-0100 Fax: 410-638-2230 Email: mduniforms@aol.com Contact: Sue Wunderer or Debbie Biewer, Owners

---

Stein Mart: Headquartered in Jacksonville, Florida, Stein Mart is a national retailer offering the fashion merchandise, service and presentation of a better department or specialty store. Their focused assortment of merchandise features current season, moderate to better fashion apparel for women and men, as well as accessories, shoes and home fashions, all offered at prices competitive with off-price retail chains. Their shopping experience is more upscale than other off-price retailers, with a focus on ease-of-shopping, service and presentation of merchandise by category, brand, style and size. Their customer is both style conscious and value seeking with above-average household income. Their stores are located in convenient regional, community and neighborhood shopping centers serving a more affluent customer. Begun in the early 1900's as a single store in Greenville, Mississippi, we operate nearly 300 stores in 31 states, plus steinmart.com. NASDAQ Ticker Symbol: SMRT
---

Stella Dottir Fashion Design: An innovative fashion voice, inspired by the roaring twenties, while ingeniously intertwining 30's and 40's underlying fundamentals, creating the "look of the 2000" Custom made clothing, "EXCLUSIVE". Address: 2327 1/2 Chartres New Orleans, Louisiana, 70117 USA Phone: 504-947-1255 or 1-877-921-3289-7015 Email: stelladottir@earthlink.net Contact: Stella Dottir designer
Gender: women's , men's
Store Type: Online and Catalog
Retail Category: Specialty
---

Stitch A Logo (USA): they specialize in custom embroidery, iron on patches, emblems, blank patches, sports jerseys letterings. They offer these cut out sports letterings heat transferred to sports uniforms or sewn on. You can order 1, 10 or 100, no minimums! Address: 773 Canyon St., Richland, WA 99352 USA Phone:509-628-3033 Email: stitchal@aol.com Contact: Sharon Inkster /gen Manager
Gender: All
Store Type: Online and Brick & Mortar
Retail Category: Specialty / Embroidery
---

Stradivarius (Spain) [part of Inditex] : retailer with five fashion chains and 1,169 stores. The groups are; Zara , Pull and Bear, Massimo Dutti, Bershka, Stradivarius.
Today is the perfect time to learn more about fashion.
Learn about apparel retailers by reading clothing store news.
Thank you for using the Apparel Search website.

If you own or manage a clothing retail store, please let us know the details about your clothing store. It will be our pleasure to add your store to our retail clothing store directory.