Clothing Stores Directory: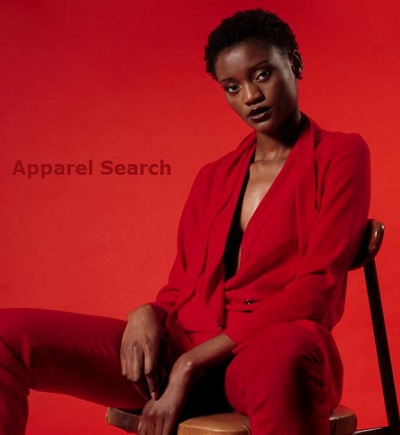 Macy's, Inc. stands today as the nation's largest department store retailer. Macy's, Inc. celebrated its 75th birthday in 2004, but its retailing roots extend far beyond that, stretching back to the middle of the 19th century when most of its department store franchises were founded. The company built on those traditionally strong franchises, calling on the experience and innovative retail strategies of each division to contribute to Macy's, Inc.'s overall success. As a result, Macy's, Inc. understands and meets the needs of American consumers in ways unmatched by any other retailer, anywhere.
Macy's Profile at Apparel Search
New York, NY
---

Maidenform : Underwear, Lingerie and sleepwear. Maidenform, Lilyette and Flexees are registered trademarks of Maidenform, Inc. Address: 154 Avenue E Bayonne, New Jersey 07002
---

Mall of America: This is not actually a retailer; this is a mall. However, the mall is so large, we figured we out to show them a little respect. Since opening its doors in 1992, Mall of America® has revolutionized the shopping experience of tens of millions of visitors a year. A leader in retail, entertainment and attractions, Mall of America is one of the top tourist destinations in the country and is known around the world.
---

Mark Shale : If you live in or happen to be visiting the Chicago area, Dallas, Atlanta, St. Louis or Kansas City, pay them a visit. Their stores have won numerous design competitions, and have been recognized in design publications including VM+SD, Display & Design Ideas and Chain Store Age. You'll find exciting merchandise from around the world, professionals who stand ready to attend to your every need, and a full-service tailorshop at all of their locations.

Marks & Spencer (UK): Department store and online retailer. They own United States retailer; Brooks Brothers. United Kingdom
---

Marshalls: (Part of T.J. Maxx)is the nation's second largest off-price apparel retailer and was acquired by TJX in 1995. Marshalls operated 475 stores at 1998's year end and offers brand name family apparel, giftware, domestics and accessories. In addition, Marshalls offers shoes for the entire family and a broader assortment of menswear than does T.J. Maxx, all at excellent values. Marshalls' customer demographics are also those of a department store customer, but reach a somewhat wider range than those for T.J. Maxx. Average store size at Marshalls is 31,000 square feet. Framingham, MA Phone # 1-888-627-7425
---

Martin's: Martin's carries some of the best in ladies' fashions including Tribal Sportswear, Foxcroft, French Dressing Jeans, Bala Bala, Ingenuity Suits, Lisa International, and much more. They have been in business since 1959. Martin's entered into business in 1959 as a small shoe store in downtown Hope, Arkansas. Martin's moved its shoe stores several times over the course of the following decades. At one time Martin's operated two shoe stores in Hope and one in Prescott, Arkansas. In the 1970's a portion of the Interstate Highway System was built through Hope. The Interstate began to slowing change the traffic patterns in Hope as it did in other towns across the country. In August 1988, Martin's sought to take advantage of this change by building a free standing store close to nearby Interstate 30. In that move Martin's ventured in the apparel business by adding clothing to its shoe store. Martin's has undergone 3 expansions in its current Hope location and now has over 15,000 square feet of space. In the summer of 2002, Martin's added Estee Lauder and Clinique cosmetics and fragrances. And in August of that year, Martin's opened a second location in Arkadelphia, Arkansas. Address: 914 N Hervey St Hope AR 71801 870-777-2777 Phone 870-777-3768 Fax alan@shopmartins.com Contact: Alan Martin
---

Maryland Square: Maryland Square offers name brand women's fashion and athletic footwear with extensive shoe sizes and widths in regular and hard to find sizes. Chippewa Falls, WISCONSIN Phone: 1-800-274-7196 Fax: 715-720-4247 Email: rhunt@masonshoe.com
---

Massimo Dutti (Spain) [part of Inditex] : retailer with five fashion chains and 1,169 stores. The groups are; Zara , Pull and Bear, Massimo Dutti, Bershka, Stradivarius.
---

Men's Wearhouse, The: The Men's Wearhouse is an off-price specialty retailer of men's tailored business attire that operates approximately 546 stores throughout the United States and Canada offering designer, brand name and private label merchandise, including 20 stores in the Value Priced Clothing (VPC) division. The Company's merchandise includes suits, sport coats, slacks, outerwear, dress shirts, shoes and accessories. Merchandise featured at the Company's stores are sold at prices that are typically 20% to 30% below the regular retail prices of traditional department and specialty store prices. The VPC division, which was formed in 1996 to address the market for a more price sensitive customer, offers a similar selection of merchandise as in the Men's Wearhouse stores but at 30% to 50% below the regular retail prices of traditional department store and specialty store prices. Men's Wearhouse also offers on-site tailoring services to facilitate alterations at a reasonable cost to customers.
Corp. Office: Houston, TX Phone # (713) 592-7200 : Executive office: Fremont, CA
---

Mexicali Blues (Maine): Topher Mallory Mexicali Blues is a Maine based retail import company that specializes in clothing, jewelry and giftware from around the world. By traveling to foreign lands and responsibly buying directly from the markets, Mexicali Blues brings unique and affordably priced items back to its stores in Newcastle, Raymond and Portland, Maine and now online at www.MexicaliBlues.com. Clothing that fits your mind and jewelry to accent your life. Address: Rte. 1 Newcastle, Me 04553 Phone: 207-563-8399 Fax 207-563-7244 Info@mexicaliblues.com
---

Michelle's Jean Machine: They sell new and slight irregular jeans and overalls, all name brand. Their buisness is also mobile. They cover much of the Carolina's. You can call to see where they will be next, or they can ship. Address: 3271 Timrod Rd. Bethune, South Carolina 29009 U.S.A.Phone: 843-334-6026 Email: michellesjeans@yahoo.com Contact: Donald or Michelle Thomas
Gender: Mens
Retail Category: Closeout
---

Modell's Sporting Goods: Sporting goods and athletic apparel super store.
New York, NY Phone # (212) 822-1000
---

ModCloth: Founded by high school sweethearts, Eric Koger and Susan Gregg Koger, and built on a foundation of love for vintage and retro clothing, ModCloth.com is an online clothing, accessories, and decor retailer that aims to provide a fun and engaging shopping atmosphere for you, their customer.
---

MO Leathers: is a Designer Leather Fashions company bringing you unique colored and intricately detailed leather jackets for Men & Women. Designer names, quality leather, 25 - 40% below retail $$. Address: 3132 Chase Court Marietta, Georgia 30008 USA Phone: 770-444-9579 or 678-923-5520 Fax: 770-444-9579 Email: moleatha@bellsouth.net Contact: John Hayes - Owner
---

Motherhood Maternity: offers a wide variety of career and casual clothing.
---

My Diva's Closet: they specialize in daring and unique styles of platform shoes, clubwear, bikinis,t-shirts, lingerie, stockings, bellychains, chokers, sexy adult costumes, cowgirl hats. Address: 13337 South St. Suite 296, Cerritos, CA 90703 Phone - 562-366-1564 E-mail - webmaster@mydivascloset.com Contact - Petra
---

My Thai, Direct Importers: My Thai is a Thai/american Partnership. They import hand woven silks, accessories, jewelry, handicrafts & gifts directly from Thailand to Delaware, the home of tax free shopping. Located 30 miles south of Philadelphia. Showroom Hours: 10-7 Mon-Fr & 10-6 Sat (EST)
Address: 21A Trolley Square, Parkside at Gilpin Ave Wilmington, Delaware 19806 USA Phone: (302) 428-1040 Fax: (302) 428-1035 Email: mythai_2000@yahoo.com Contact: Joel Wilson, American Partner
Gender: Women
Store Type: Online and Brick & Mortar
Retail Category: Specialty
---

MyTheresa: mytheresa.com is one of the world's leading online-stores for luxury fashion. They launched in 2006. Every season their international buying team selects for their customers the most beautiful looks and key pieces from more than 160 designer collections. By featuring top brands like Lanvin, Stella McCartney, Miu Miu, Balenciaga, Gucci, Dolce & Gabbana, Yves Saint Laurent, and many more, mytheresa.com has a unique portfolio built on the long-time partnership of their sister company THERESA. with designers and couture houses. Established in the centre of Munich in 1987, THERESA. today is one of the leading stores in terms of luxury fashion.
If you own or manage a clothing retail store, please let us know the details about your clothing store. It will be our pleasure to add your store to our retail clothing store directory.

Thank you for using the Apparel Search website to learn more about clothing retailers.